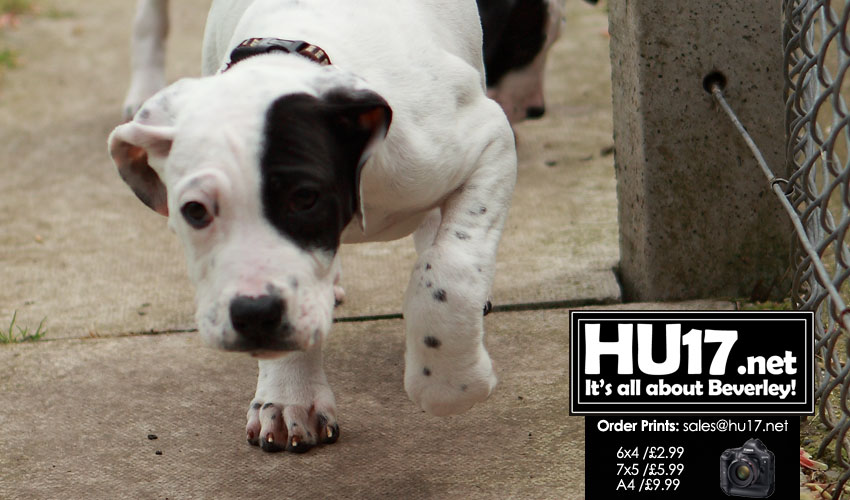 This year has been, undoubtedly, the hardest year Jerry Green Dog Rescue has faced as a charity, in their nearly 60-year history. The projected financial loss due to the implications of the pandemic is simply devastating.
Fundraising Team Leader, Alex Drewett, said;
"Even though all prospects of community fundraising have completely gone this season, Jerry Green's are determined to make Christmas magical."
"The dogs need us, and we need you! So please join us this festive season and help us raise the funds that we so desperately need, to be able to continue to be there for dogs who have nowhere else to go."

"A nation in lockdown does not mean a nation without kindness, Christmas wishes, entertainment and shopping!"
'Paw Prints on a Tree' – Throughout December
Making Christmas special for our much-loved pets, or remembering those no longer with us, and helping to change the lives of homeless dogs. 'Paw Prints on a Tree' gives you the opportunity to celebrate, or remember, your beloved pet by decorating the tree at one of Jerry Green Dog Rescue's four rehoming centres.
Visit https://www.jerrygreendogs.org.uk/paw-prints-on-a-tree to find out more.
'Paw Prints on a Tree' can also be found in numerous workplace locations. Should your establishment be open now or at any point this season, and you feel you would like to host a 'Paw Prints on a Tree' activity please email fundraising@jerrygreendogs.org.uk with your request.
Packs are free of charge and include 30 prints. You will also be provided with a collection box to collect the funds, and one of Jerry's elves will visit you in January to collect them.
'Jerry's Online Auction' – Friday 4th December to Sunday 6th December
Looking for a Christmas gift? Or for an unforgettable experience to enjoy post lockdown? Scroll no further than 'Jerry's Online Auction'.
With 24 lots, and counting, of amazing prizes; including signed celebrity and sporting memorabilia, incredible 'experience day' vouchers and gifts that will be perfect for Christmas, or a treat for yourself!
Many small local businesses across their four centres' communities have donated, which they are very proud to be able to showcase. Give a local business and a charity a jig of joy this Christmas and show your support!
Also, not forgetting the value of a classic UK staycation – check out the amazing prize of a tour of the Royal Yacht Britannia in Edinburgh on offer.
'Jerry's Online Auction' really does have something for everyone!
Some participating businesses have provided additional discount codes (for purchases through their individual sites), so please make sure you check out each lot for full terms and conditions and any added perks!
Join their Facebook event page for some window shopping before the auction goes live on the main Jerry Green's Facebook page on Friday 4th December and get ready to place your bids!
Finish your Christmas shopping from the comfort of your sofa, while supporting rescue dogs in need, what could be more festive?!
'Grand Draw' – Entry closes on the 14th December. The draw will take place on the 16th
How does winning £1,000 sound this Christmas?
Would you like to enter Jerry Green Dog Rescue's Winter Grand Draw to be in with a chance of winning some cash (just in time for any last-minute Christmas shopping!)?
Tickets are only £1 each.
There are 3 cash prizes up for grabs:
1st place: £1,000!
2nd place: £500!
3rd place: £250!
All of the money raised from ticket sales will go towards providing essential care for rescue dogs that are waiting for their forever home.
So buy your tickets now – you've got to be in it to win it!
You can purchase your tickets over the phone by calling 07921 471566 (between the hours of 9am – 4pm, Monday to Friday) and have them posted out to you. Also, you can contact fundraising@jerrygreendogs.org.uk for all enquires.
You can also receive tickets in the post via their free post service by simply signing up to Jerry Green's Happy Tails Newsletter.
'12 Days of Giving' – 13th December – 24th December
Join Jerry Green Dog Rescue on their Facebook page from the 13th December for '12 Days of Giving' where you will find such festive delights as 'Make a Santa Paws Wish', luxury raffles, heart-warming Happy Tail stories and ways in which you can get involved plus much, much more!Merry Christmas from all of the team, volunteers, and also dogs, at Jerry Green Dog Rescue!