There is no fixed date or interval to switch up your home interior, but we reckon some changes after a decade would be a reasonable amount of time.
Switch up the colour of your walls with something fresh and bold, or maybe introduce a brand new piece of painting into a room. Try everything and anything—it will be a good change from the mundane.
If you are serious about interior decor and you want to make choices that will truly make your home stand out, then read on to find out more about the latest interior trends; and check out Victoria Plum for some amazing options!
There are tons of home interior tips available to the general from magazines to the internet, but we have referred to the opinions of our favourite interior designers.
Some of these trends might be a little too avant-garde for your taste, but rest assured that you will be able to get some inspirations and ideas that will help to make your home look like it came out from a home interior magazine feature.
Vintage Spins
Interior design trends are essentially similar to fashion trends in the sense that they are both cyclical in nature. What was the fad in the past will eventually resurface in the near future as the new. The good news for vintage-lovers is that the classic and rustic style is making its comeback into the interior of our homes.
Ornamental shapes, latticed designs, spooled-ended legs are some of the iconic and reminiscent elements of the 1800s and early 1900s. You will be seeing more vintage accents in home interiors in this period. However, do not be fooled and think that vintage elements will be dominating the scene entirely.
The key to this trend is to incorporate it sparingly and appropriately where it matters to help draw attention to the finer details of the overall picture of home decor.
Classic Blue
It is common knowledge for anyone remotely interested in fashion, interior design, and trends in general that Classic Blue is Pantone Color for 2020. The colour has since then seen a lot of use in various creative industries and circles, illustrating the calming and sophisticated colour's versatility.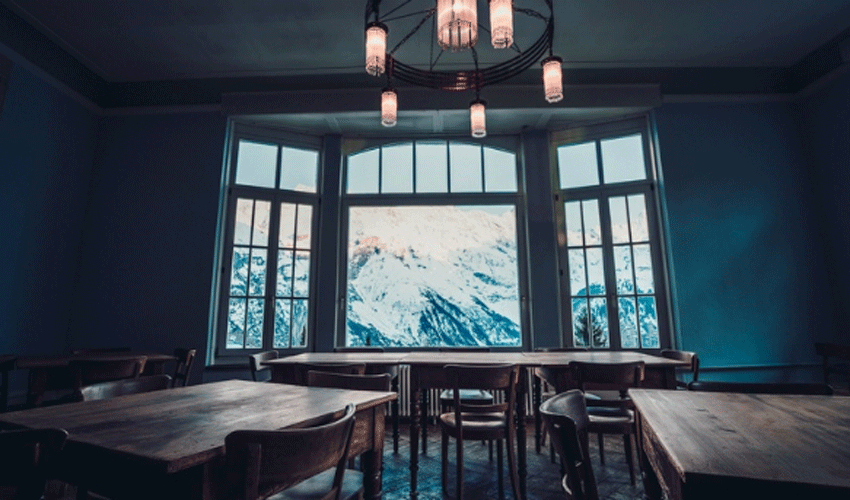 The classic blue is a great colour to use in homes regardless of the style one is going for. Additionally, it is an interesting and fresh way to include some contrasting colour if one is looking to make a statement or catch some eyes without relying on the colour black.
Floral prints
Reactions to flowers and floral prints have always been divisive in the home interior community, but it is time for everyone to try incorporating in their homes before making any hasty judgment on this seeming loud pattern. Floral patterns have always been around for many years but it is only recently that we are seeing a trend of more updated and modern approaches to the design that truly help make a room pop.
Floral prints now utilize brighter, stronger colours, and even metallic looks that bring forth a unique and fun element for home interior enthusiasts to experiment in their powder bathrooms and foyers. What's even better is that floral prints usually come in stick-on options which is great if you do not really have a clear end-look that you are going for and want to try something new.
Opposing and contrasting decor
Checkered tiles, monochrome styles are here to stay. However, the current trend is to maximize and amplify the polarising look in your homes instead of going too subtle. Having said that, everything in moderation please! Design is all about finding the fine balance between absurd and safe.
Contrasting looks in interior decor have always usually relied heavily on the use of white as the base colour. Consider using black as the base colour instead and complement it with other lighter or bright colours.
Coloured Kitchens
The 2010s are all about the all-white, pristine kitchen area. In 2020, this trend is evolving into introducing more colour, and in turn, more personality into the cooking space.
To do this, it can be as simple as introducing different textures and elements such as wood cabinets, or marbled islands, and metallic Scandinavian-style fixtures. Those who still prefer a more white-centric kitchen can attempt to do these, which will help keep the spacious and airy vibes intact.
For more ambitious home decor enthusiasts, try playing with bolder colours, such as deep and dark shades of red, navy, or green. Get coloured cabinets and keep the rest of the elements in the kitchen white and voila—you get a more lively kitchen without it being too much of a visual distraction. You can also experiment by adding pops of colours into alternating decors in the kitchen and achieve a playful but aesthetically pleasing kitchen that is sure to wow your guests.
Brown and Greens
A clear trend that has emerged in recent months is the switch from modern to more rustic, vintage, and antique looks of the patina and terracotta, ceramics, woven rattan, aged wood, and others.
Basically, the commonality of these materials is the complementary brown-green colour palette. There is an increased liking for elements of age in homes that just exude an air of sophisticatedness and cosiness that are hard to bring into a trendy home.
To pair the brown, leafy green plants are recommended to balance the look. Introducing houseplants are not new, rocket science changes to the home decor scene, but take note of the key difference of the recommended trendy plants.
We no longer want big leafy greens, but more subdued and contained plants such as the olive tree. There is beauty in the slightly solemn and restrained nature of these plants, which perfectly complement the timelessness of aged decor. Although other plants can work, plants with bright, dramatic blooming green leaves can be quite the mismatch depending on the degree of sophistication one is aiming for.
Conclusion
Trends are always changing and so will your tastes. Sometimes, you will never know what you truly like without going down and experimenting with home decor by yourself. What are you waiting for with all this new information? It's time to shop for some new decor!