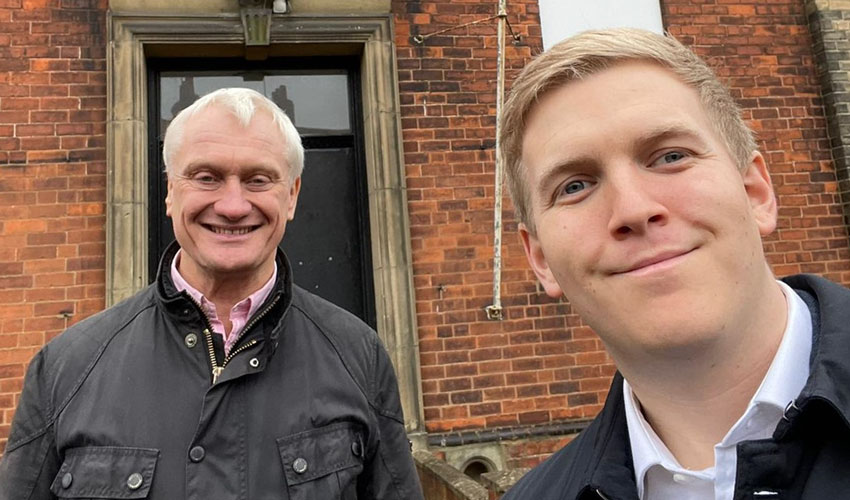 Graham Stuart, MP for Beverley and Holderness, has met with the Chair of the Humber County Priory Group for St John Ambulance.
He met to discuss how the charity has worked to support the NHS throughout the Covid-19 pandemic.
The meeting also comes after news that St John Ambulance is to close its Morton Lane base in Beverley, following a coronavirus-catalysed review of the charity's estate.
Of the 352 buildings owned or leased by St John Ambulance, 117 have been earmarked for closure. While this represents the majority of properties that will close, a further review will be carried out in the autumn.
However, the charity has sought to make it clear that the closure of buildings does not mean the closure of local units. Instead, they plan to increase their use of technology to grow volunteer numbers and expand its units. While they will also be using more hired premises.
The outbreak of coronavirus has seen St John Ambulance undertake its most significant mobilisation of volunteers in peacetime. This was done as it has moved to support the NHS response. Its volunteers have collectively spent over 200,000 hours providing care to patients, helping to protect the nation's health.
This mobilisation comes despite losing out on commercial revenue in the form of first aid training and covering public events like football matches and concerts.
St John Ambulance Has Risen To The Challenge
Speaking after the meeting, Graham said:
"It was great to receive an update from Ashley about how St John Ambulance has risen to meet the challenge posed by coronavirus.
"Although it's disappointing that their base on Morton Lane is to close, it was clear from our meeting that the building's no longer fit for purpose."
"It's reassuring to hear that SJA will be supporting local units to carry on operating, so their wonderful volunteers can keep using their clinical skills and expertise to care for people in our area.
"As part of its £750 million packages for charities, the Government has given St John's a grant of £6 million to help keep their core operations going. Long may their excellent work continue."
Ashley Mason, the Chair of the Humber County Priory Group, added:
"It was good to meet with Graham to share the excellent work of St John's volunteers.
"Over the last few months, not only have our hardworking, life-saving volunteers supported cancer patients and cared for homeless people."
"We've placed hundreds of trained volunteers in hospital A&Es to help alleviate pressure, and provided emergency ambulance crews across the country."
"At the peak of the crisis, this involved an incredible 75 volunteer-crewed ambulances on COVID-related operations every day."