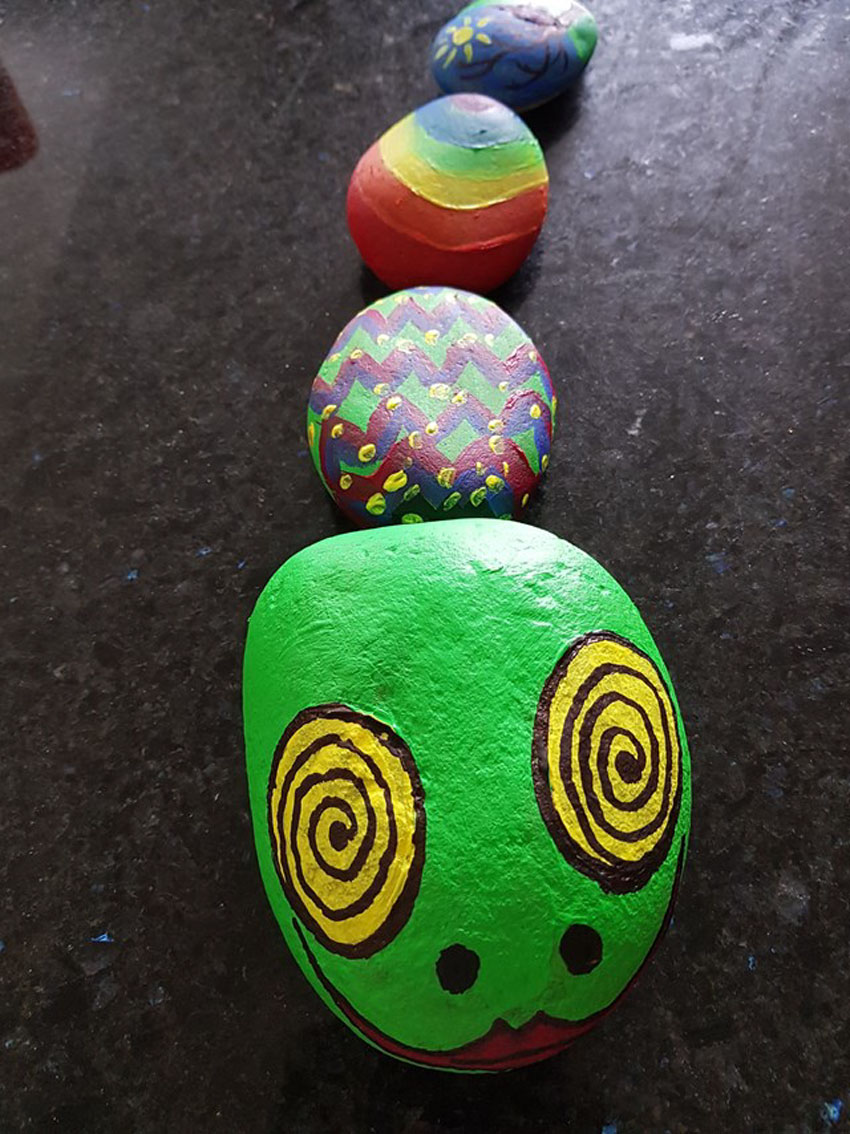 Community members of Beverley decorated the outside of Beverley Minster with their yarn bombing creations – with some stunning results.
"It's been an amazing project," said Ali Bodley, the Learning and Engagement Officer for the Minster's Sanctuary project. "People were stopping us as we were putting things up to ask us what it's all about and to say how much they love the idea. We have had some brilliant comments. It really seems to be cheering people up."
Lots of people are getting involved; local residents are adding their own contributions to the railings while a nearby church has been inspired to do their own yarn bombing.
Even Betty the Beverley Beck Snake wants to take part and she is leaving the banks of the beck to seek sanctuary for the winter in the Minster Churchyard. Caroline Wetherell started Betty the Beverley Beck Snake at the beginning of July to bring a bit of fun, happiness & creativity. Starting with just four painted stones, she is now over 300 stones long, all painted by the local community.
"It's time for a new adventure for Betty," said Caroline "She's going to find sanctuary at Beverley Minster, please continue to enjoy her in the grounds of the Minster."
Such is the interest in the project that the church is extending the display from just one week to three and it will be taken down on Saturday 16 November.
The yarn bombing is part of a National Lottery Heritage Fund grant towards a £700,000 project to restore the Minster's Lesser South Transept roof and tell the story of its fascinating medieval role in Sanctuary.
In medieval times the pilgrims and sanctuary men left their marks on the walls of the Minster as part of their worship to Saint John. Crosses, swords, boats and music are there for the observant to discover. Today we call it graffiti and these marks are now being celebrated.
Yarn bombing is widely regarded as modern urban graffiti and over the last few months, people throughout Beverley have been knitting, crocheting, making pompoms and all kind of creative offerings to celebrate our medieval graffiti.
Tips for crocheting and knitting can be found https://beverleyminster.org.uk/visit-us-2/yarn-bombing/
Bring your own creations or come and take a look at what others have created.