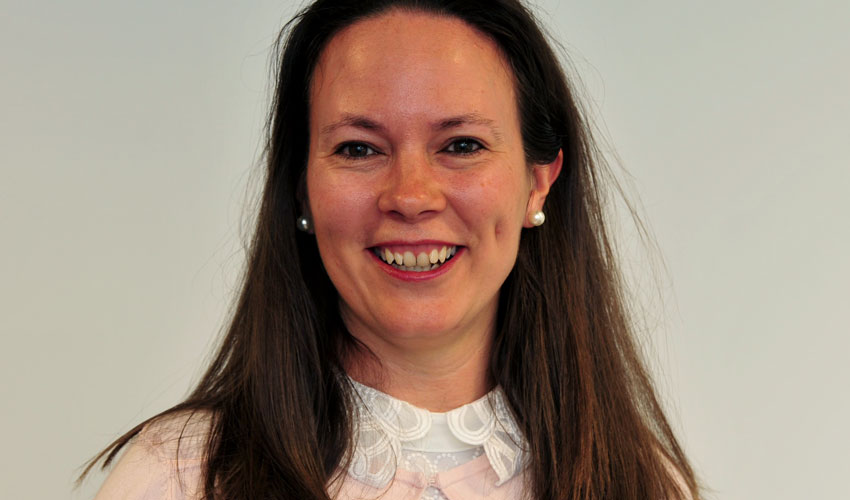 The boss of an award-winning business is using webinar experiences sharpened under lockdown to help students at her old school prepare for the world of work.
Girls at Beverley High School are learning from the career of Helen Gibson, Managing Director of Agencia Consulting, as part of a move to help students plan their futures and to assist the school itself with developing its careers strategy.
Sarah Brownell, Assistant Head at the school, said: "We have nearly 900 students and this is about helping them to find a passion which can guide them with career options.
"It's not hard engaging with students because they do think about careers and it's from about year 9 that they try to tailor the subjects, so we work on enabling them to participate in as many careers activities as possible."
The school is the only one in Beverley and one of only five in the East Riding to have signed up for the initiative, which is being led by Careers and Enterprise Company and Humber LEP.
Lucy Gray, an Enterprise Coordinator for the LEP, said participating schools are tracked for their progress against benchmarks including encounters with further and higher education, personal guidance, the experience of workplaces and stability of the careers programme.
Helen was recruited as part of the school's commitment to introduce students to employers.
Agencia, the family firm which she joined more than 10 years ago works to help governments get to grips with challenges including pandemic disease, terrorism, corruption, war crimes and modern slavery. Based in Hessle, the company has delivered more than 450 contracts in over 20 countries, along the way earning the accolade of Best Small Business in the UK at the National Family Business Awards followed by appointment by the Department of International Trade as a Northern Powerhouse Export Champion.
Helen said: "I had a great time at this school and I absolutely loved it but I hadn't been back since leaving the sixth form so it was amazing to come through the gates again. A lot of things have changed but some are exactly the same."
Before lockdown, Helen's contributions included talking individually to students and parents and taking part in the school's careers fair. Now plans include taking the next careers fair online and applying some of Agencia's experiences from lockdown.
Helen said: "We are a local employer and we are growing and doing some interesting things but we can't do any of that without the right people so it's massively important to get involved in initiatives like this.
"The students are great to work with and one way we can help them is by bringing to bear the experience from our lockdown webinars to help with planning the virtual careers fair."
Three students from year 9 demonstrated the breadth of interests within Beverley High School.
Lucy Smith said: "I have a few career ideas but I don't really know. We are going to the magistrate's court for a mock trial and we get the opportunity to listen to speakers from different backgrounds and to get involved in activities, not just careers based but also skills that employers are looking for."
Ruby Haylock said: "The school brought in academics to talk about different subjects including Classics, Arabic and other things that we would not study in school. I do Victorian history and it was good to broaden my perspective."
Melissa Eddon said: "I am really interested in climate change and last year we went to a climate change summit in Hull. That made me feel I could make a difference with what I am doing and I'm thinking about a career in that area."
Other businesses involved in the project include energy heavyweight Phillips 66, healthcare giant RB and Hornsea-based security products specialist Heald.
Lucy Gray said: "Each school is matched with an employer, usually somebody at a high level who has a strategic element to their role. They come in with a fresh pair of eyes, look at the careers plan and consider whether it is preparing people for the world of work."
Sarah, who took on responsibility for careers strategy two years ago, said: "We have worked hard to raise the profile of careers advice and guidance and our work is driven by what the students are interested in.
"We applied to be a part of this project. It's an opportunity to sit with schools who have different strengths and benchmarks and to work with Lucy, which is really helpful because sometimes we can lose sight of what we have achieved and what we are working on. She helps us measure our progress.
"Helen was on board straight away. It helps that she's a former student and she has received a lot of positive feedback about her enthusiasm and how inspiring she is."