The first real-money online casino was established in 1996 thanks to a provider that's still active today — InterCasino.
In the early years, online casinos have been slowly but surely making their mark in the online industry. Luckily, the demand for online gambling platforms has only been increasing since the early 2000s, leading to thousands of online gambling websites.
Naturally, plenty of things have happened that led to what the online gambling industry is today. That's why we wanted to start from the basics and go through all the important moments in history that made a lasting impact on online gambling.
If you're interested in learning more about how the casino industry prospered from an easy-to-use site to multiple gambling platforms and hilarious casino memes, stay tuned!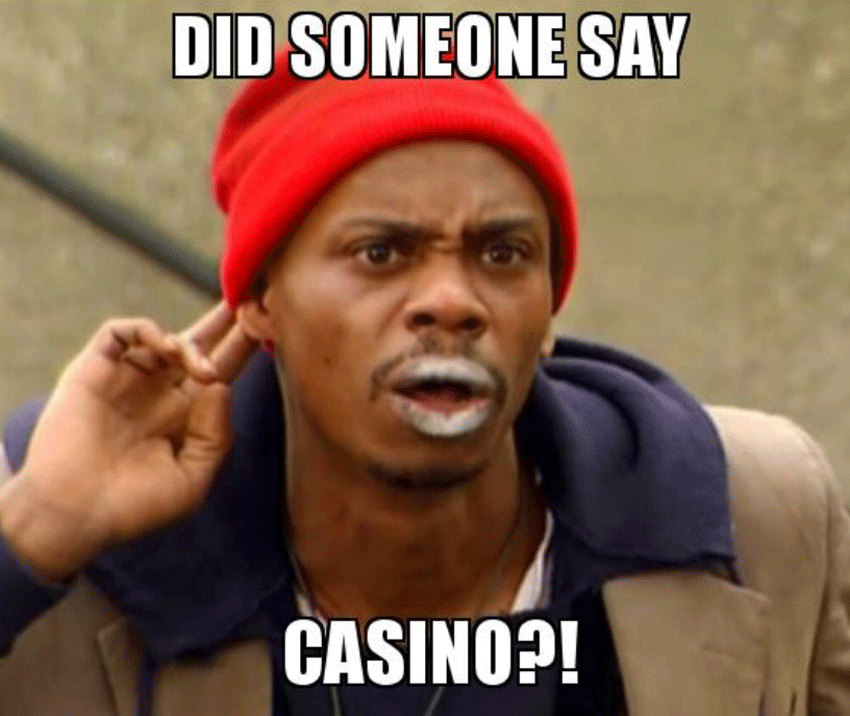 (https://thebestbitcoincasinos.com/funniest-casino-memes/)
First Casino Websites
It all started thanks to the government of Antigua and Barbuda and its Free Trade & Processing Act established in 1994. With the help of this Act, the small island sovereign state gained the right to grant licences to companies wanting to start online casinos.
Through sheer luck, a company called Microgaming was established the same year on the Isle of Man. Although very small and still inexperienced, Microgaming was behind the first functioning online casino. However, the first online casino did not include playing for real money and had very little in common with the online casinos you know and love today.
A few years later, InterCasino released the first online casino for players interested in wagering their hard-earned money with the help of CryptoLogic. The company actualised the idea of playing for real money by enabling online transactions.
It's hard to say how the online casino industry would look like today if there weren't for these three powerhouses.
Popularisation of Online Casinos
Not long after, casino websites have become a staple online. Many avid casino goers have started to shift their focus on online casinos, as the whole process has been made easier and more convenient.
With a large number of online casinos emerging, the competition heated up. As the casino companies were trying to keep up with the growing demand while simultaneously wanting to attract new customers, exciting new features appeared.
Online casinos introduced bonus features, constant promotions, and other offers that attracted more players. This came along with updated game quality and top-notch software that made the whole experience more intriguing than land-based casinos.
Live Dealer Games
As the technology that went into designing online casinos improved and advanced, players started to look for more. That's when live dealer casino games emerged. Live streams were made possible by high-quality software providers and real land-based casino locations.
It took some time for live dealer games to gain an advantage to the regular RNG games. However, players interested in table games have quickly made the transition.
Subsequently, traditional casinos took a hit as the online casino industry grew stronger.
(https://www.ariacasinosoftware.com/online-casino-gaming-trends-to-make-money/)
21st-Century Gambling
The most recent and probably the most wide-spread way of gambling is mobile gambling. With the appearance of smartphones, many online casinos decided to spread out to mobile platforms. That's why most reputable and first-class online casinos have a compatible mobile gambling platform. These platforms are either in the form of in-browser platforms or downloadable applications.
As players spend more of their free time online, they invest a lot of their hours into putting together funny memes about the online casino industry. Does anything describe the culture of 21st-century gambling better than funny casino memes?
As time goes on, people are becoming more attached to their mobile device. We know it's challenging to let go of your smartphone, as all your gambling needs can be satisfied in a few quick clicks. Even more so, the innovative and continuous casino memes are making it tough to turn off your Wi-Fi for even a minute.