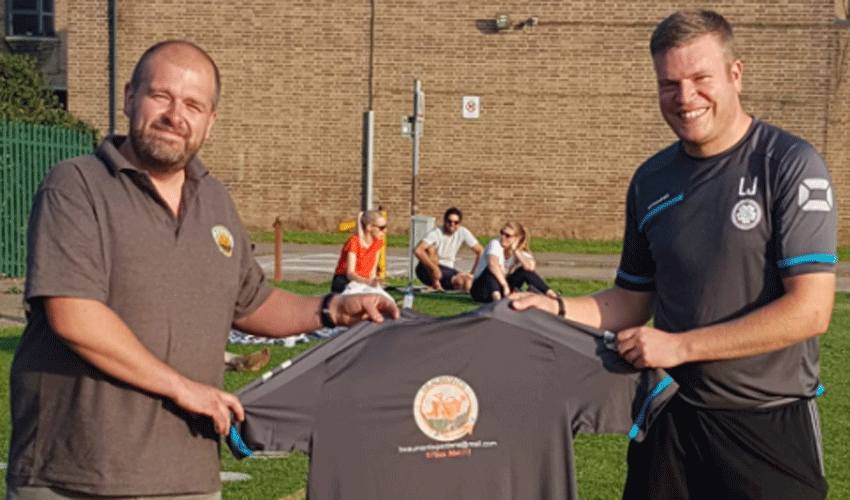 Beaumont's Garden Maintenance is backing a local club which is looking to grow the players of the future.
AFC Tickton Academy, which works with boys and girls under the age of six have been sponsored by the local firm.
Thanks to Beaumont's Garden Maintenance the budding footballers certainly look the part wearing the new shirts at their weekly session's.
Business owner Andy Beaumont says he proud to be affiliated with manager Lewis Jenkinson and the players at the club.
Having started his gardening business six months ago Andy says things have been going well. His gardening firm handles anything from garden makeovers overs, fencing to clearing them of rubbish.
As a result, he felt it was time to put something back into the community choosing to back AFC Tickton.
While he may not have played football himself, Andy certainly understands the importance of football to these youngsters.
Speaking to HU17.net about sponsoring AFC Tickton Andy said;
"Having been friends with Lewis for a long time he approached me about sponsoring his team."
"It's great to see the young lads been active and enjoying the session's been put on by Lewis."
"I feel proud to be involved while also giving something back to the local community and grassroots football."
"Hopefully I will be able to get along to a few sessions to give them my support. If the players give it their all and put in 100pc bigger things will come out of this for them."
"However, the most important thing is that everyone who takes part has fun and enjoys themselves."
Club Grateful For Support Shown By Beaumont's Garden Maintenance
Gaffer Lewis Jenkinson is grateful for the support especially given the difficult times' small businesses are facing.
Despite the issues faced with COVID, he is keen to promote the AFC Tickton Academy which meets each week at Longcroft School.
Speaking to HU17.net he said;
"It is fantastic that Andy has decided to sponsor the boys with the t-shirts, especially in these challenging times for small businesses."
"The group look fantastic wearing them and are really happy Andy comes along to support them."
"The sessions the club runs are an important gateway to football for both boys and girls. AFC Tickton recognises this which is why we have a turn-up and play academy every Saturday."
"These sessions are open to both boys and girls aged between 4-6 years old. Everyone is welcome. We have fully qualified coaches and COVID-19 officers in place to ensure the safety of those who participate."
For any garden maintenance enquiries please feel free to get in contact with Andy on 07929 864117.