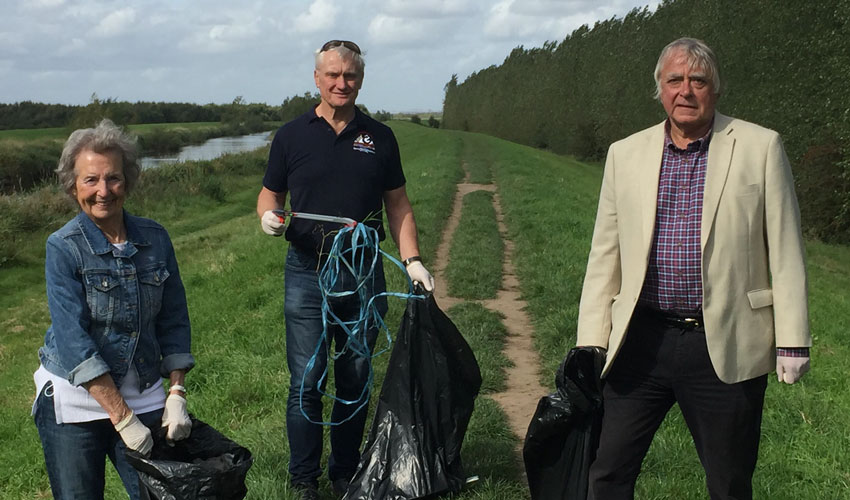 Graham Stuart, the local MP for Beverley and Holderness, has armed himself with a litter picker and a bin bag to take part in Keep Britain Tidy's Great British September Clean, which runs between 11-27 September this year.
Normally held in the spring, when Graham had been due to visit Cherry Burton Primary School to carry out a litter-pick, this year's clean was delayed until September due to the coronavirus outbreak.
Almost 700,000 volunteers had pledged to tidy up their communities in March and April, but with their work put on hold, Keep Britain Tidy has brought the campaign back this month.
Graham called on local councillors and volunteers to carry out litter picks in Minster & Woodmansey and Beverley Rural council wards – which covers villages including Cherry Burton, Bishop Burton, Leconfield and Weel – and was met with an enthusiastic response.
East Riding Councillors including Pauline Greenwood and Bernard Gateshill joined the local MP in contributing to Keep Britain Tidy's work to collect over 1 million bags of litter and to get rid of over 9 billion single-use plastic bags.
Graham said;
"I think it's deplorable that people can throw their rubbish onto our streets and parks. We live in such a beautiful part of the world, I don't know how people think it's acceptable to spoil our countryside like this.
"Not only that, but it costs millions of pounds to tidy up – money that could be spent elsewhere on worthwhile projects – and it harms our precious wildlife.
"I'm proud of the action that this Government has taken to tackle plastic waste – like our world-leading Plastic Packaging Tax – as we work to eliminate all avoidable plastic waste by 2042 at the latest.
"But sometimes, it takes a group of people – like those who have turned up today – to put in some graft to make a difference. I can't emphasise enough how great it would be for people to get involved, simply by visiting the keepbritaintidy.org website."
Graham will be taking part in more litter-picking sessions in Withernsea, Hedon and Bilton later in the month.