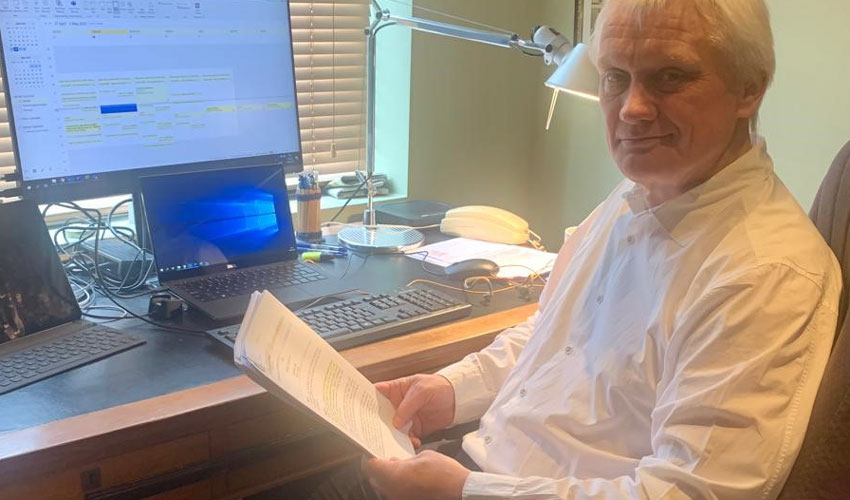 Graham Stuart, MP for Beverley and Holderness, has welcomed just under £55 million investment into small businesses in Yorkshire and the Humber since 2012.
This comes as the British Business Bank has recently issued its 75,000th loan through its 'Start-Up Loans' programme – which has seen a total of over £623 million invested into small businesses across the country.
In Yorkshire and the Humber, 6,332 loans have been authorised by the government-owned bank, with an average loan amount of £8,665 for businesses trying to get on their feet.
Headquartered in Sheffield, the bank was founded in 2014 and is owned by the Department for Business, Energy & Industrial Strategy. As well as providing credit to SMEs across the UK, it offers financial advice for new businesses and budding entrepreneurs.
Throughout the coronavirus pandemic, it has been directing businesses towards help in the form of Coronavirus Business Interruption Loans and Bounce Back Loans.
Commenting, Graham said, "This milestone is an opportunity to show people who want to start their own business that support is out there if they need it.
"As Exports Minister, meanwhile, I look after UK Export Finance, which aims to ensure that businesses who want to start selling their goods abroad aren't prevented from doing so because of a lack of finance.
"I'm delighted to say that entrepreneurs in my constituency, Beverley & Holderness, have benefited from around £70 million worth of grants and loans over the course of the pandemic alone, and I know that the Government is keen to ensure that support is still available as we recover from the economic downturn caused by Covid-19."
These grants and loans include funds of between £10-25,000 for businesses in the retail, hospitality and leisure sectors, as well as loans of up to £50,000 through the Bounce Back Loan Scheme, which are interest-free for the first 12 months.
Figures from the British Business Bank's Start-Up Loans programme show that 40% of loans were given to women, 20% were given to entrepreneurs from BAME communities, and 33% were unemployed before receiving the financial help.
Graham added, "Small businesses in Beverley & Holderness are the backbone of our local economy and often cornerstones of our communities. They've had to go through some of the most difficult months in living memory, and supporting them will be key to the coronavirus bounce-back.
The Business Secretary, Alok Sharma MP, also commented, "As well as finance, every loan recipient is offered a support package, including access to a free expert business mentor for 12 months to help them with every aspect of setting up a business."