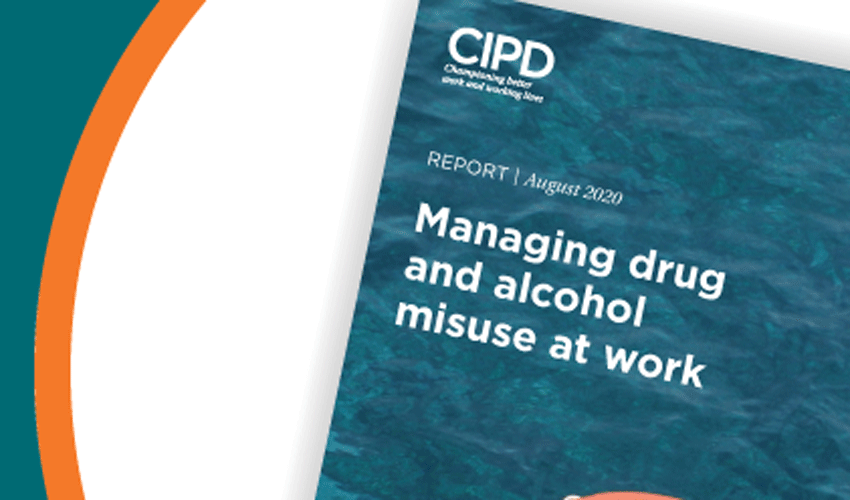 Research findings from Chartered Institute of Personnel and Development (CIPD), the professional body for human resource management professionals, shows the lack of employer support for workers using drugs and alcohol through the pandemic and beyond.
Workplace advisers at Generis, part of The Alcohol and Drug Service (ADS) working in partnerships throughout Yorkshire, welcome the newly published research from the CIPD, which shows one in five employers are failing to offer support to workers.
The report, Managing drug and alcohol misuse at work, calls on employers to take a supportive and proactive approach to drug and alcohol misuse. Despite the report findings that employers rate the effectiveness of investing in line manager capabilities to help prevent drug and alcohol misuse highly, few employers offer such training.
Few currently train managers about their organisation's drug and alcohol policies and procedures – just 12% provide one-off training for line managers and only a quarter (25%) provide regular refresher training. Just a quarter (26%) train managers to recognise the symptoms of drug and alcohol problems, or improving management practice more generally, for example how to manage and support employees (32%). This is despite investments in line manager capability being rated highly in terms of effectiveness in helping to prevent drug and alcohol misuse.
At a time when 27% of employees say their alcohol consumption has increased, as a result of the Coronavirus pandemic and related restrictions [1], Laura Jarvis, Project Lead at Generis says:
"We are pleased to see this research has been undertaken by the CIPD. It raises vital awareness of an issue critical to employers, employees and the local and national economy during the next phase of recovery from the pandemic.
"The report also supports the effective approach Generis has developed which recognises drug or alcohol misuse as a health, safety and employee wellbeing concern, not just a disciplinary issue.
"Many people come into the service at ADS after losing their job due to using drugs and/or alcohol. Generis helps employers take positive action to prevent anyone from entering this stage.
"This report confirms what we already know – substance misuse is a growing issue within the workplace and the assumption that problematic drug and alcohol users are unemployed and/or homeless is a long way from the truth. In fact, anyone can be affected.
"Managers we work with had not been prepared to deal with the issues relating to drug and alcohol use amongst their workforce. Generis helps employers reduce the impact of substance misuse on their business, whilst at the same time supporting their workforce. "
Dr Jill Miller, Senior Policy Adviser at the CIPD said:
"With around a quarter of people saying that their alcohol consumption has increased over the last few months, this has the potential to negatively impact on their work.
"It is vitally important for organisations to recognise drug or alcohol misuse as a health, safety and employee wellbeing concern, not just a disciplinary issue. Support for people struggling with alcohol and drug misuse must be part of an organisations' wellbeing offering. This could encourage people to seek help before a concern becomes a real issue.
"Line managers are best placed to manage workloads, spot early warning signs of issues, and signpost people to support, but they need to have the training to feel confident and capable to do so effectively."
The team at Generis can advise organisations experiencing these issues. To arrange a free initial discussion, please visit https://ads-uk.org/generis/ or call 01482 320606.