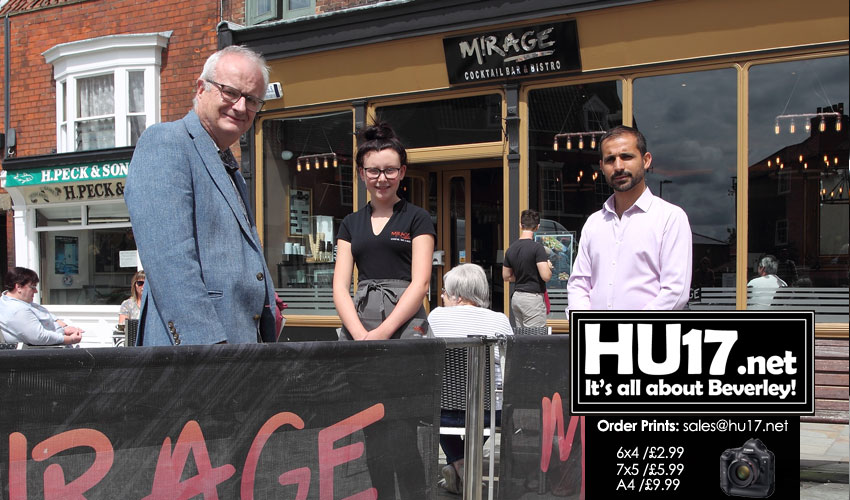 As the lockdown ends, and the hospitality sector re-opens in Beverley, part of Wednesday market is being transformed into a European style pavement dining experience.
The East Riding Council has granted local restaurant owner, Ali Tekce, a licence to place 9 tables on the pavement outside his Mirage cocktail bar, and Chamas Rodizio restaurant.
Mr Tekce said:
"I re-opened Mirage last weekend, strictly adhering to the Government's new regulations for social distancing and contact tracing, but I knew that the opportunity to have customers sitting at tables outside, was going to be very important to increase our capacity and encourage customers to come back.
"Although Mirage is now fully open, with Chamas soon to follow, I know that many customers feel more confident about dining and drinking outside in the open air, and having tables outside enables them to do that."
Mr Tekce's local East Riding ward councillors helped him with his discussions with licensing officers.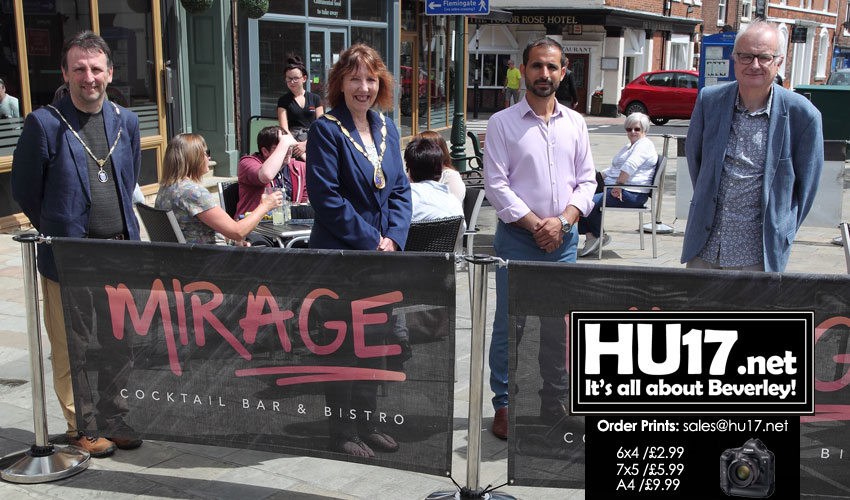 Cllr Linda Johnson said:
"It's fantastic that licensing officers have granted Ali, the opportunity to site 9 tables outside Mirage and Chamas in this part of Wednesday market. It really helps to kick start the Beverley economy, and I think it will be wonderful to establish a relaxed European style pavement dining culture into the unique Wednesday Market."
Cllr Denis Healy said:
"I'm so pleased that we were able to help Ali obtain his licence for the tables outside Mirage and Chamas. He has a number of staff who have just returned from being furloughed, and having customers occupying these tables and increasing the revenue. This is literally going to make the difference between retaining staff or losing them.
We now just need to hope for some good summer weather, and that people will want to come out and enjoy the new relaxed ambience in Wednesday Market.
The town benefits, the economy benefits, the staff have a more secure future, and a European style relaxed dining culture in Wednesday Market will be transformational."