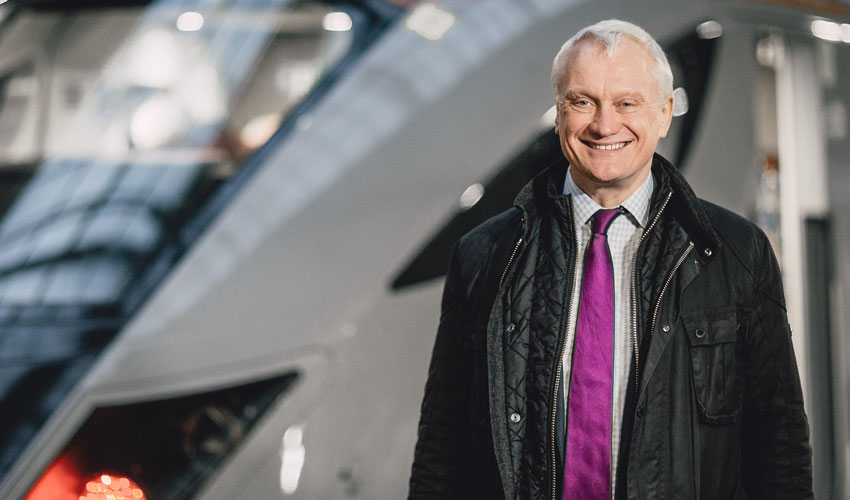 Graham Stuart, MP for Beverley and Holderness, along with Steve Montgomery, Managing Director of FirstGroup, Hull Trains' owners, this week held an urgent, Ministerial-level discussion on the severe impact of coronavirus on Hull Trains.
The talks with the Rail Minister, Chris Heaton-Harris MP, were arranged at short notice in recognition of the firm's ongoing difficulties.
This follows Graham Stuart MP's meetings with Louise Cheeseman, Hull Trains' Managing Director, and with Transport for the North, to ensure that the rail representative body – formed in 2018 – was pushing Hull Trains' case at the highest level.
Hull Trains' difficulties throughout the pandemic have been well-documented, with the local operator forced to suspend its services on 30 March due to plummeting passenger numbers, as the Government advised people to stay at home as much as possible.
As an 'Open Access Operator', which bids for slots on the national rail system rather than winning contracts from the Government, they rely solely on revenue from ticket sales so have been hit especially hard by the current crisis.
To compound this, the Government was able to put its franchised operators into 'Emergency Measures Agreements', which has effectively temporarily nationalised them in order to protect services for key workers until demand returns to previous levels. Hull Trains was unable to benefit from this due to its unique position.
Graham said;
"It was good to get the chance to meet with the Rail Minister along with Steve at FirstGroup, who I understand have been very supportive of Hull Trains during this crisis. It's clear from these discussions that the Minister and the department recognise how difficult this time has been.
"Hull Trains have constantly defied expectations and gone from strength to strength since they started. My constituents have benefitted from their services to and from Beverley over the last five years, and such was the demand that additional services were added later in 2015 and again last year.
"We're at risk of setting back train services by two decades unless Hull Trains can pull through this difficult time. I sincerely hope that the gradual reopening of the economy and the new '1 metre-plus' rule can help them slowly get back to business as usual."