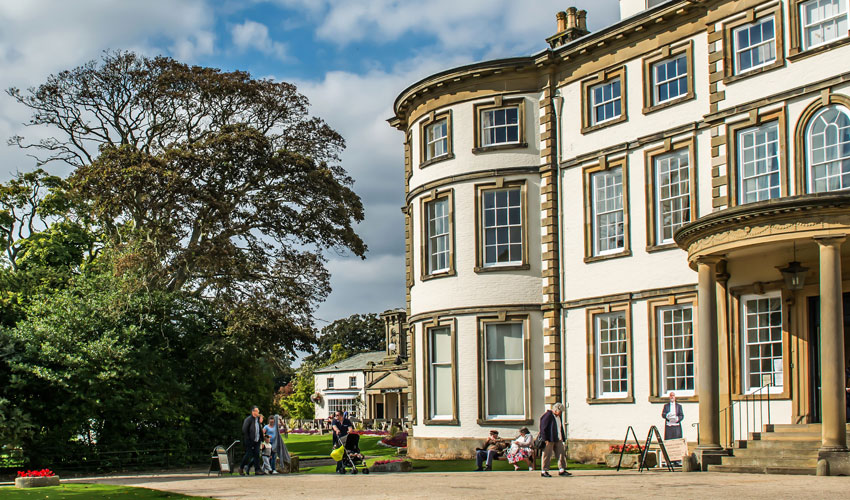 Following the government's announcements on 23 June, East Riding of Yorkshire Council is now able to issue updates on the reopenings of more of its facilities for residents and visitors.
Councillor Shaun Horton, the portfolio holder for tourism, culture and leisure, said:
"I am absolutely delighted that we are now able to offer chalet bookings from 4 July and to reopen South Cliff Holiday Park from the same date. It is also great news that we can reopen the house at Sewerby Hall as well.
"These are all big steps towards restarting the local economy in Bridlington and the East Riding coast. We now look forward to welcoming visitors back, whilst reminding everybody to continue to observe social distancing and regular hand washing, and adopting a common-sense approach."
Sewerby Hall and Gardens will continue with their phased reopening. The next phase will begin on Saturday, 4 July 2020, and will include the house and the play area.
The cafe will remain a takeaway service only; however, on 4 July, benches will be placed on the patio area of the Clock Tower Cafe and also the grassed area in front, for use by customers.
The venue will also be taking bookings for the holiday cottages from 4 July.
This second phase follows the earlier reopening of the zoo, the gardens (including the walled garden), the Ice Cream parlour, the Welcome Centre and the toilets.
Marie Gascoigne, general manager of Sewerby Hall and Gardens, said :
"This latest phase of reopening is great news, and we would like to thank all our customers for their continued support. I would advise all customers to book online at least one day in advance to ensure entry to Sewerby Hall and Gardens on your chosen day."
Justin Davies, general manager, South Cliff Holiday Park, said: "We are delighted to be able to reopen on 4 July and to welcome customers back.
"We continue to urge all of our customers to continue to contact us via the phone, and to book online where possible. If our phones are busy, please leave a message, and one of our team will contact you at the earliest opportunity."