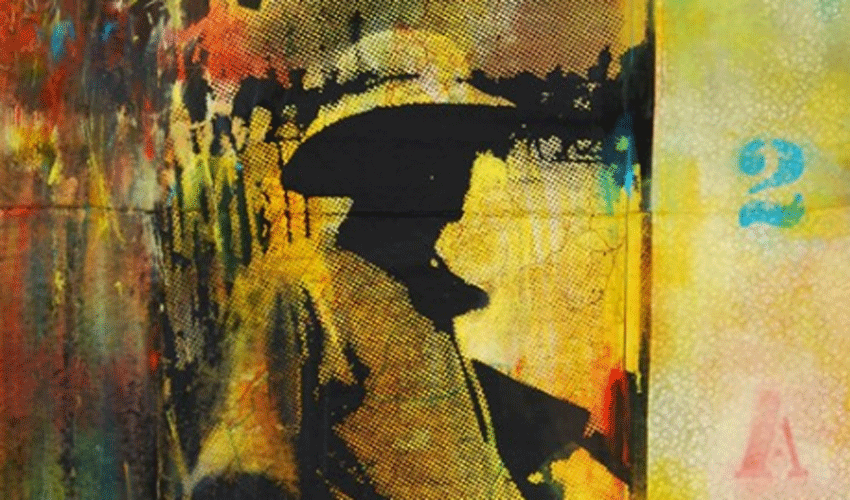 Beverley Art Gallery's new online exhibition called Legacy shows the mixed media artwork of Paul Clifford, a British multi-media artist and academic who has developed his career in the UK and internationally.
Paul's work is inspired by the First World War memories of his father, who served in Egypt as part of the East Riding Yeomanry regiment.
The Treasure House Archives provided a starting point for the artist's inspiration. In Paul's work, old photographs and documents turn into colourful collages where the world of historical facts transcends into imaginary abstract landscapes, creating a dreamy and surreal sensation.
Especially for this exhibition, Paul created a site-specific sand installation in the gallery. It is a tribute to Islamic ornaments, as well as a memory of the division of land, known as the Asia Minor Agreement, which became a long-lasting source of struggle in the Middle East. In Paul's own words, what lies at the core of his art, is "bringing differences together, bridging of division, and sharing hope for peace." In the online display, there are behind-the-scenes photos and there is a unique insight into the 'making of' the installation.
Online visitors can also download a beautifully designed exhibition catalogue and read statements by Paul, Beverley Art Gallery curator Helena Cox, and Dr David Marchant, an expert on the Yorkshire Yeomanry.
The exhibition was displayed in Beverley Art Gallery in 2018. While the Treasure House remains shut, the team are taking this opportunity to convert past successful exhibitions into online displays. This enables the team to celebrate the wonderful artists who exhibited there over the years and gives an opportunity to create a kind of an archive of some of the most outstanding exhibitions featured in the gallery.
Paul Clifford said: "The development of an online version of my Legacy exhibition provides a welcome and innovative solution for a public project. The global reach of a virtual exhibition can engage with a global audience 24 hours a day. This will go a long way to compensate for the current lack of access to galleries and will also establish a lasting resource for visitors in the future."
Helena Cox said: "Working with Paul in 2018 was a great honour for the gallery. I am really pleased that we could revisit this outstanding exhibition and convert it into an online format. There are a lot of materials that we made available online, from high-resolution images of the artwork to 'behind-the-scenes' of the installation, items from the museum's collection relating to the Yeomanry, and a lushly illustrated catalogue designed by the graphic designer Jerram Clifford. I very much hope that viewing this online exhibition will be a stimulating and uplifting experience for our virtual visitors!"
Dr David Marchant, the museum's registrar, added:
"This exhibition elegantly combined personal family stories and eye-catching artwork and linked a local regiment with significant world-historical events. This is a great opportunity to explore again the East Riding's connections with the political history of the Middle East."
The exhibition can be viewed at https://www.activeeastriding.co.uk/#legacy