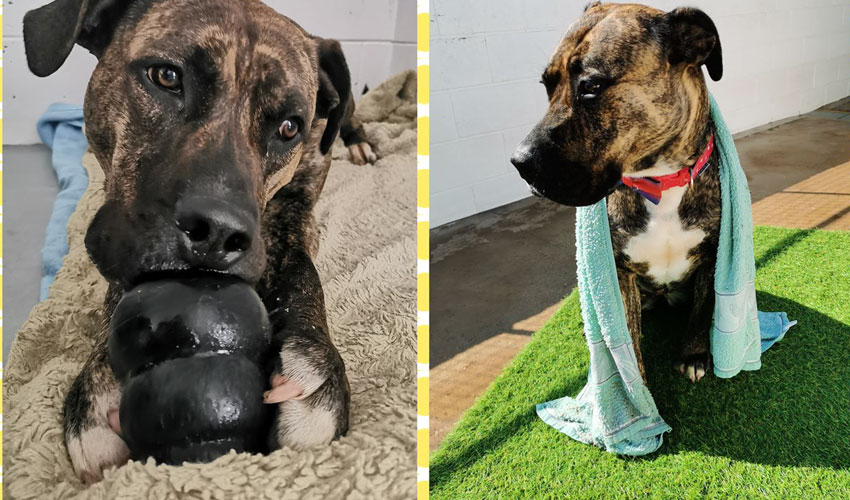 Jerry Green Dog Rescue is urging you to keep your dog safe in the heat this summer.
Whether you're off for a long trek through the countryside or simply chilling out in your garden, they want you to put your furry friend first.
Shelley Wilks, Head of Welfare for the charity said:
"It's important to remember our dogs can't cope as well as we do in the summer heat. Dogs can very quickly overheat and start showing signs of a heat stroke. Heatstroke, if left untreated, can be fatal. So it is really important to be aware of the signs and symptoms and get veterinary help straight away.
"Our Dog Welfare Assistants will be ensuring our dogs stay safe and don't overheat this summer by walking them while it is cooler, not over-exercising them, and doing fun things with them that use a minimal amount of energy, such as, letting them splash around in our paddling pools and treating them to frozen Kong toys. These are all little things that you can also do to ensure your pooch stays cool and healthy while the sun is shining."
The rescue charity has more advice on what you can do with your dogs in the heat, as well as all of the symptoms of heatstroke to look out for on their website.
You can see how the staff at the rescue centres are helping to keep the dogs there safe during this warm weather by checking out the charity's Facebook page and YouTube channel.
For more information, please visit: www.jerrygreendogs.org.uk/News/keep-it-cool-this-summer