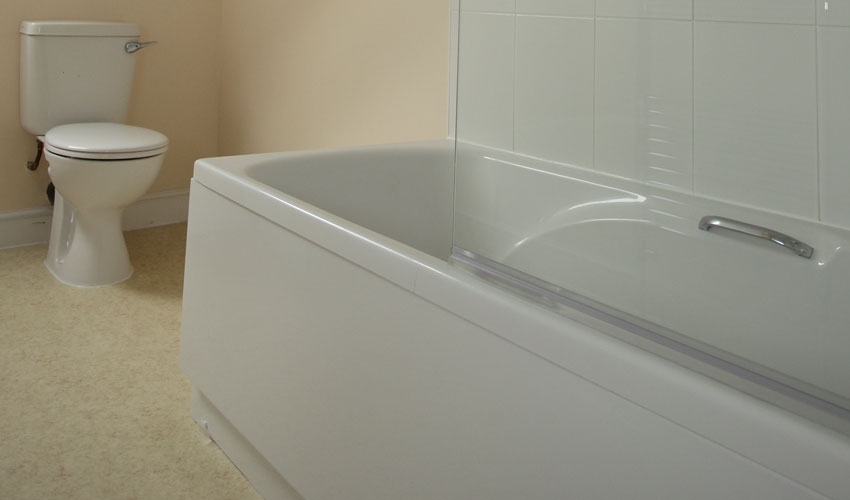 The bathroom is one of the most important rooms in any house. A great bathroom can significantly improve your quality of life, and could also add a lot of value to your property.
It has to be done right though, and a bad bathroom remodel could turn into an absolute nightmare, not to mention the fact that mistakes will have to be corrected no matter what happens, which could end up literally ruining you.
This is why you need to be thoroughly prepared and informed about the whole process, and make sure that you work with the right people.
Let's take a look at some of the bathroom remodeling mistakes you should avoid at all costs.
Moving Major Components Around
One of the biggest mistakes you can make is moving major components around without reason. Before doing so, you should consider if you could make a remodel without moving the tub or toilet. Doing something as simple as moving the toilet could add thousands more to your project, and increase the chances for accidents.
However, there are times when you won't have the option. This is usually the case if you want a bigger bathtub for instance, or if the model you want can't fit within the current configuration. If you don't have any other choice, you have to make sure that you work with a qualified team that will be able to get it right the first time.
If you're looking for a reputable contractor this company offer bath remodeling. American Vision Baths have been in the business for over 15 years. They have a crew of certified technicians that will be able to perform bath replacement or bath remodeling projects fast, and they offer a lifetime warranty on all their products. They also offer walk-in tubs for people with limited mobility.
Not Having a Clear Plan from the Get-Go
This might seem obvious to some, but you'd be surprised at how many people start tearing down their bathroom first, then figure out the rest later. You should have a clear plan from the beginning, and be sure not to overlook seemingly minor details. Even something like the type of tiles you're going to use to border your bathtub could make a huge difference, so don't neglect this.
Not Paying Attention to Ventilation
Poor ventilation is a major issue in many bathrooms and can lead to a variety of issues. If there's one room that should be properly ventilated, it's the bathroom, as humidity can wreak havoc on structures and lead to damage over the long term.
If you can, you should at least consider investing in a fan and a timer switch. This way, the fan will continue running well after you step out of your shower. This will allow to control condensation and make sure that mould doesn't start forming. Know that this will also be a building code requirement if your bathroom doesn't have a window. However, this is still a great option if your bathroom has one.
Also, don't make the mistake of picking a cheap fan. Anything under $100 probably won't do much. You want a fan that is at least $250 or more. You also have to check the fan's air exchange capacity, which is calculated in cubic feet per minute, or CFM. The larger your bathroom is, the more CFM you need, but as a rule, anything over 150 CFM should be more than enough to accommodate most bathrooms.
Not Having Uniform Fixtures
Another thing you need to pay special attention to is finishes. Ideally, you should never use more than 2 types of tiles, woods, or metals. If you go over that, your bathroom could end up looking like a sample room more than anything. Repetition of materials is what will create a sense of flow and sophistication, which is essential in small spaces like bathrooms.
Using the Wrong Paint
We're not talking about colour here. What we're talking about is paint that advertises itself as paint and primer in one. While these could work in certain rooms, they are not a good choice for rooms with high humidity like bathrooms. Primer is made specifically to penetrate drywall and is thinner. This will be essential if you want the final coat of paint to hold up. The next step after applying the primer should be to apply a coat of moisture-resistant paint. This will make sure that the paint doesn't peel off.
So, if you want to get the bathroom of your dreams and avoid having to fix mistakes that could be costly, make sure that you keep those in mind. And, above all else, make sure that you work with a reputable and qualified team that will have your best interests in mind.