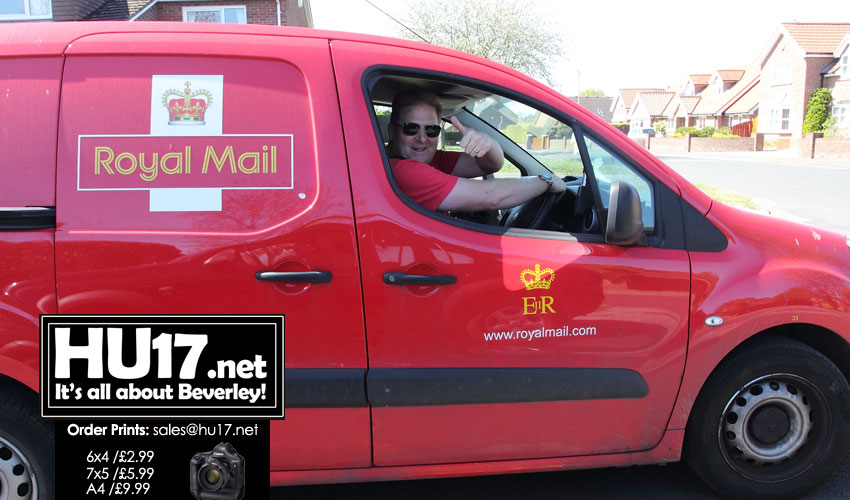 MP Graham Stuart says that 'posties' are doing a great job in what are difficult circumstances. Mr Stuarts also praised their efforts for helping families stay in touch during the lockdown period.
Post Office bosses say that they have seen a big increase in the number of parcels being sent as a result of the travel restrictions.
They also add the level of demand on the service is even higher than that seen at Christmas or on Black Friday.
Mr Stuart said;
"I am reassured to hear that not only is good service being maintained for residents in my constituency, but also that they are protecting their workers through social distancing measures and with PPE should they need it.
"At the same time, our postal service is more important than ever as people shop online and stay connected with their loved ones.
"Our posties are doing a great job in very difficult circumstances. They have very rightly been classed as key workers by the Government so their children can still attend school while they're helping us to keep in touch with friends and family."
Royal Mail has suspended letter deliveries on a Saturday. The which was announced on the 28 April is to allow them to focus on transporting parcels.
Despite this, the service in the local area has so far remained relatively unaffected by the disruptions.
Small Percentage Of Posties In Local Region Are Off Sick During Pandemic
Mr Stuart says that there has been negligible impact on delivery times for items sent by either first or second-class delivery.
The MP also adds that around 5% of regional staff delivering to East Riding, the Humber and Lincolnshire are absent due to self-isolation or because they are shielding.
They have also confirmed adequate stocks of personal protective equipment. It includes over 2 full weeks' worth of gloves, masks and hand gel. While Public Health England guidelines are being strictly adhered to.
The Government has also announced that it is partnering with Royal Mail, along with Amazon.
They will be tasked to deliver home-testing kits. These are being sent to those who are presenting symptoms of Covid-19.