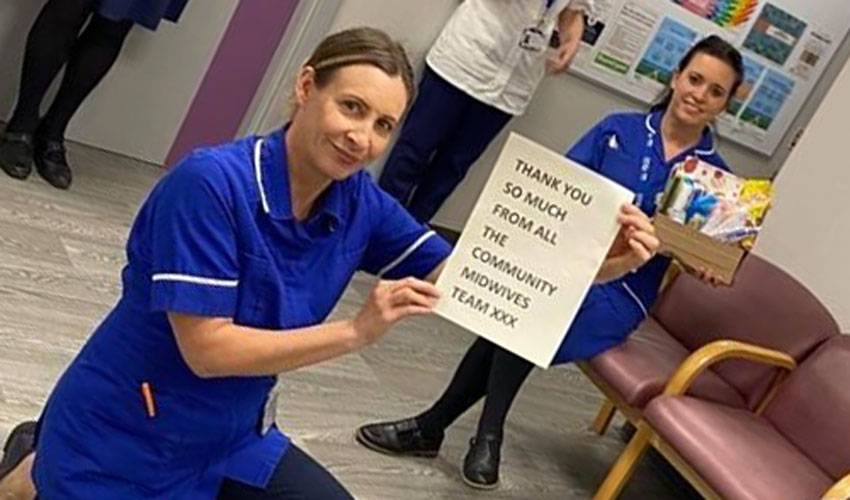 A legal firm soon to open a branch in Beverley is already doing their bit in the community. They have stepped up to support local NHS staff during the COVID-19 Pandemic.
Pepperells Solicitors are currently refurbishing premises on Wednesday Market ahead of opening in the town.
While work is going on they have been running an incentive called Help For Local NHS Heroes to support NHS staff in the region.
Among those to benefit include NHS Heroes based at the East Riding Community Hospital on Swinemoor Lane.
Speaking to HU17.net, Julia Rymer from Pepperells Solicitors said;
"As a result of seeing posts on social media of front line staff in the NHS who were concerned about the lack of supplies getting through we wanted to do something."
"This led to us working with hospitals, community nursing teams and other health workers across the region."
"Some of the items we have managed to donate to them include toiletries, hand sanitiser, hand wash and barrier creams."
Help For Local NHS Heroes Looking For More Door-Step Collection Points In Beverley
"We have been collecting donations now for five weeks. It is certainly clear to us that these efforts really are making a difference to the NHS frontline workers."
"Currently we have 16 doorstep collections points while B&M Bargains also supporting the project."
"Over the past weeks, we have received over 10,000 items. These have been collected or delivered to local hospital wards and community health workers."
"We are managing to source the items key workers tell us are in short supply of. Then our amazing network of residents and business partners are coming together to make it happen."
"Residents in Beverley will be pleased to know that we have also visited the Community Hospital in the town. This is all agreed beforehand so we can deliver much-needed supplies to their brave staff."
"We would like to thank everyone in Beverley who has already made a donation. By coming together like this we can make a real difference.
Pepperells Solicitors also want to hear from others in Beverley would be prepared to set up a drop-off point.
To find out more how you can help you can visit their Facebook Page or you can also call 01482 326511.