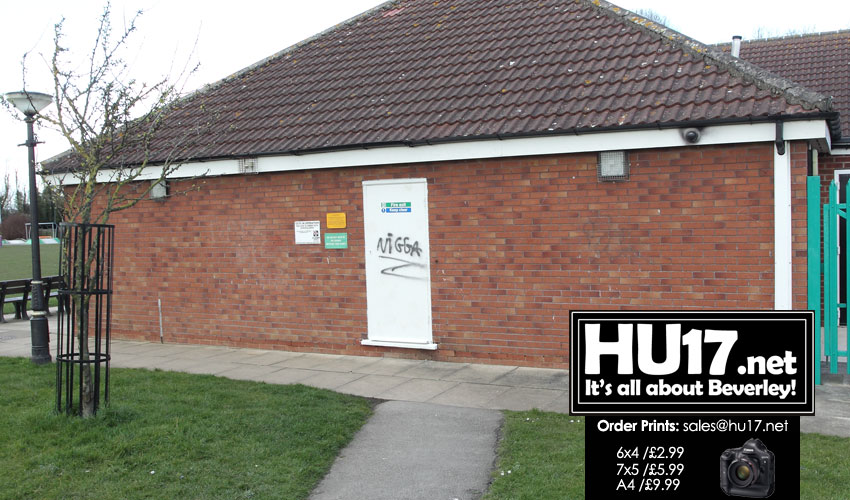 Molescroft Parish Council says they are livid after a group of mindless youths went on a graffiti rampage in the area.
During their spree, the individuals involved spray painted a number of locations in Molescroft. Most disturbing was a tag on the Pavillion of the 'N word'.
Shopfronts, Parish Council news boards, the crossing and also pavements were also were tagged by what appears to be the same group.
The council say they have good quality CCTV images of one of the culprits and seem confident they will be identified.
Speaking to HU17.net the Chairman of Molescroft Parish Council, Mike Hildyard said;
"The Parish Council is absolutely livid about the damage done by four youngsters who appear to be under the age of 16."
"Black graffiti tags have been sprayed over the pavilion shutters and other areas."
"The Parish Council take great pride in our facilities and to see them damaged like this in a time when the community is dealing with the Coronavirus is very disappointing."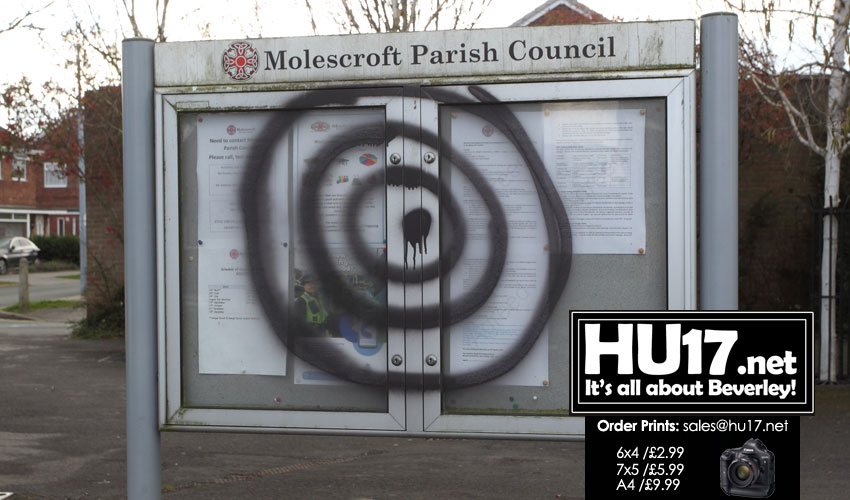 CCTV Images Of Youths Responsible For Graffiti Handed Over To Police
The group in an attempt to cover up their rampage spray painted CCTV cameras. Cllr Hildyard says despite this they have got some good images, all of which have been handed to the local police.
He added;
"Unfortunately we are not permitted to publish our CCTV pictures due to the age of the persons involved."
"We know there are four, two boys and two girls. We have a good image of one of the girls."
"The police have all the information about the damage and also other damage caused by these people in the local area."
"Anyone who knows anything which will help catch these individuals who were out after 11pm on Monday night should contact the police."
If you are able to help you can contact Humberside Police by calling 101.