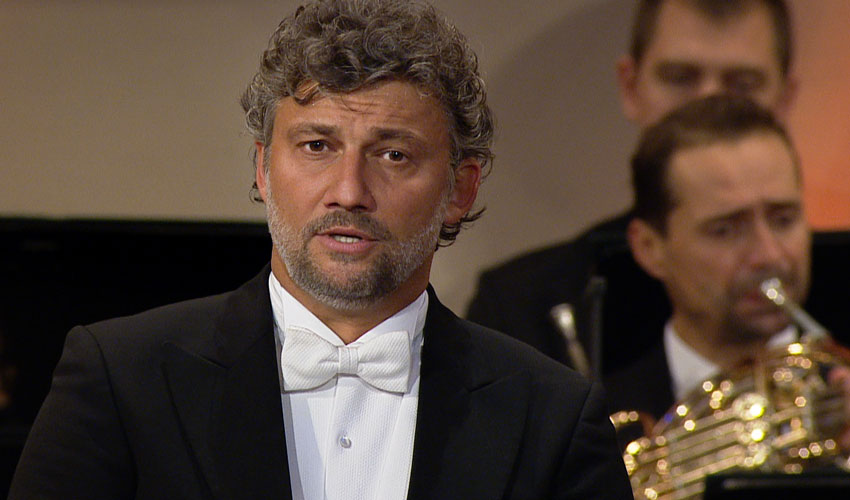 Three brilliant pieces of classical entertainment are just some of the big screen events coming to Vue Hull in March.
On Tuesday 17 March, Beethoven's only opera, Fidelio comes to the big screen. This new production, conducted by Antonio Pappano, is an uplifting story of risk and triumph.
Jonas Kaufmann plays the political prisoner Florestan, with Lisa Davidsen as his wife Leonore (disguised as 'Fidelio') who daringly sets out to rescue him.
The music is transcendent throughout and includes the famous Act I Quartet, the Prisoners' Chorus and Florestan's impassioned Act II cry in the darkness and vision of hope.
One of the stars of Fidelio returns to Vue Hull on Tuesday 24th March in his own event, Jonas Kaufmann My Vienna.
The showing is a deeply personal tribute by the star tenor to the world-famous melodies from the birthplace of waltz and operetta. Filmed live at the renowned Wiener Konzerthaus, the special concert features popular Viennese songs by Johann Strauss, Franz Lehar and Robert Stolz and guest stars internationally acclaimed soprano Rachel Willis-Sorensen.
Sunday 29th March brings a beautiful performance for dance fans with Bolshoi Ballet – Romeo and Juliet. The famous tale follows star crossed lovers Romeo and Juliet who must face turmoil due to their families being merciless enemies.
The rivalry between the Capulets and the Montagues will cost Mercutio's life, causing Romeo to desire vengeance for the loss of his friend.
The tragic fate inspired Prokofiev's remarkable cinematic score, from the delicate theme of Juliet to the ominous Dance of the Knights. Bolshoi stars Ekaterina Krysanova and Vladislav Lantratov wholly embody the two eternal lovers in Alexei Ratmansky's stunning portrayal of love at first sight.
Johnny Carr, Event Cinema Manager at Vue UK and Ireland, commented:
"We're so excited to bring these visually stunning showings to the big screen. Whether you're an opera and ballet fan or simply an appreciator of the arts, these screenings will be a treat. Viewers of all ages will be able to get lost in these remarkable stories and pieces of music, all with the best ultimate seat, screen and sound."
Other highlights include:
The Royal Ballet: The Cellist / Dances at a Gathering (2020) En
Sunday 1st March 2020
Riverdance 25th Anniversary Show (UK)
Tuesday 3rd March 2019
Druid Theatre Presents: The Cherry Orchard
Thursday 5th March 2020
Riverdance 25th Anniversary Show (UK)
8th March 2020
Friday: Viva La Vida
Tuesday 10th March 2020
MET Opera 19/20 – Der Fliegende Hollander
Saturday 14th March 2020
The Royal Opera: Fidelio (2020) Encore
Sunday 22nd March 2020
Michael Ball & Alfie Boe: Back Together
Saturday 28th March 2020
Michael Ball & Alfie Boe: Back Together
Sunday 29th March 2020
Michael Ball & Alfie Boe: Back Together
Monday 30th March 2020
Michael Ball & Alfie Boe: Back Together
Tuesday 31st March 2020