Eight pupils from Swinemoor Primary School have excelled scooping top marks in nationally recognised music exams.
Pupils from the school hit all the right notes impressing judges to secure top grades in their singing exams.
Mrs Sharp, who coached the students says she is extremely proud of their achievements. She also says that their results are a testament to the effort each student has put in to reach their goals.
This was the second time the school, who fully fund the programme, have put a group of students through this process.
The efforts of the school seem to be paying off as yet again all eight passed with flying colours.
Commenting on their success Mrs Sharp said;
"The standards that the children achieved this time around have all improved. Four of the children who took Grade II have all improved."
"One of them got an extremely high score by achieving 140/150. I have not known a score like that in my time teaching music."
"Results for the four children who did Grade I exam were also good. Two of them got distinctions while two of them got merits with really high scores."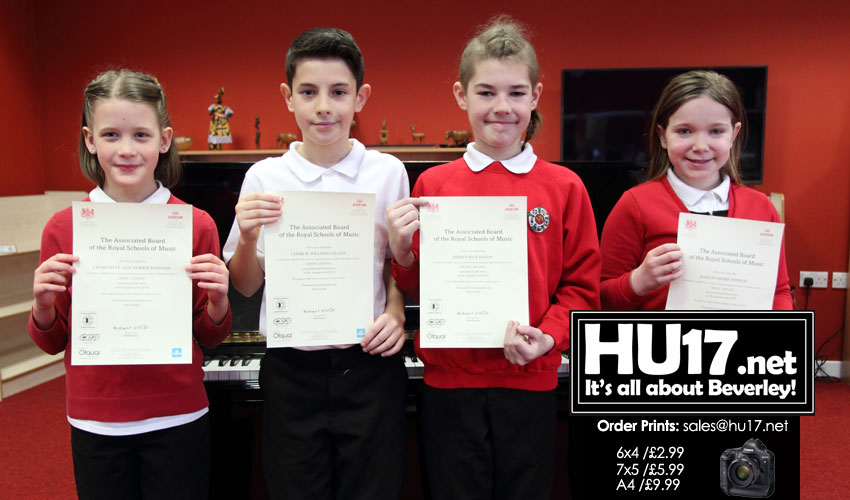 Swinemoor Primary School Pupils Can Compete And Achieve Great Things
Mrs Sharp hopes that as a result of taking part these students at the school can see they can compete at the very highest level.
She added;
"Through music, we can help raise the aspirations of pupils at the school. Those taking part not only put the effort in during school hours they put the effort in while at home."
"Singing has always been big in this school and this rubber stamps that these children are really good at singing."
"With our children taking these exams it shows they can compete with the very best and reach this gold standard by taking external examinations."
"The fact that by taking and passing these exams they get credits towards university has also been a real motiving factor for them."