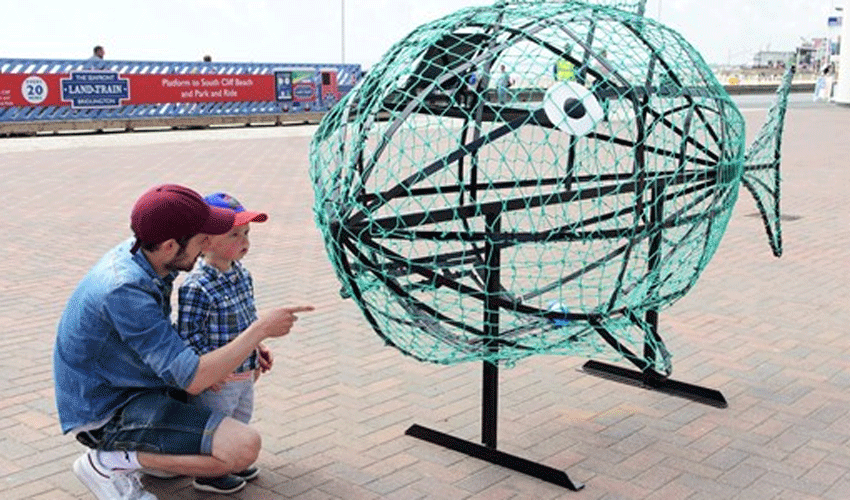 ArtWaves Festival launched the Environmental Project in 2019 as a strand of the overall festival to highlight current issues and raise awareness of negative practices impacting the environment.
Marine Pollution Officer for the Yorkshire Wildlife Trust, Ana Cowie, said:
"We believe education and raising awareness is key when it comes to safeguarding our marine environment, so it is fantastic that ArtWaves are incorporating the Environmental Strand again this year. We will be attending with a range of activities and information about Yorkshire's wildlife and what you can do to protect it."
The strand is a key part of the event being delivered in partnership with the Yorkshire Wildlife Trust and is currently searching for artists to submit their ideas and concepts for artworks and activities inspired by environmental issues.
Applications for the £500 commission should present an installation type piece that is static or interactive for members of the public to explore. Alternatively, the festival is interested in an artistic activity to be staged over the festival weekend for the audience to engage with.
ArtWaves Festival Director, Lauren Frost, said, 'We're extremely excited to be releasing this commission and continuing the inclusion of the Environmental Project within the festival programme.
In 2019 we commissioned a permanent installation, ERNIE the plastic collecting fish creation, that can be found on the Bridlington South Promenade. This has proved to be extremely well received with the local community and visitors alike.
That's what this strand represents, providing meaningful artworks and activities that are challenging yet inspiring to those who interact with them.'
This commission will attract an artistic fee of £500 for the selected applicant. Should the piece be an installation, this will remain the property of the artist, brought for display at the festival over the main weekend, 30 and 31 May 2020.
The closing date for applications is Friday, 21 February, 2020. For an application, email Info@artwaves-festival.co.uk