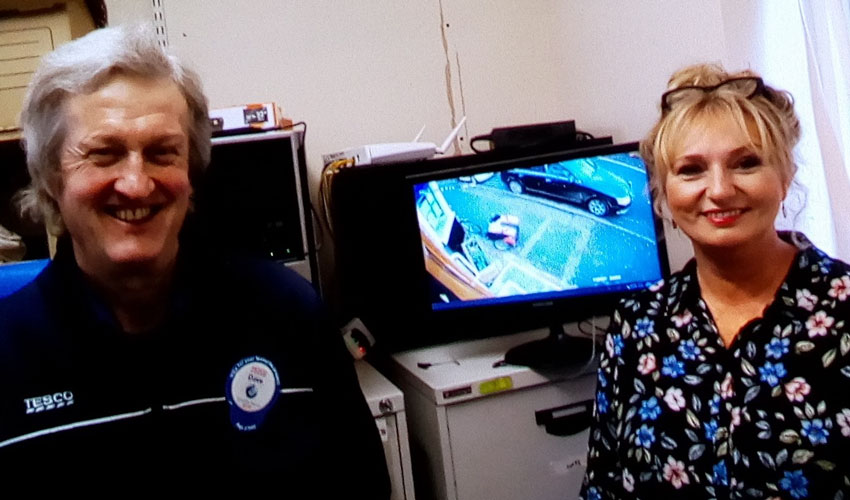 A school and local charity are who were winners of the Tesco Bags of Help incentive have revealed what they have done the cash.
Beverley's Cherry Tree Centre and Woodmansey Primary School both welcomed representatives from Tesco to view their projects.
The Cherry Tree Centre won £4,000 back in December 2018. As a result of that funding, they were able to deliver a project called Safer Community Equipment Scheme.
Located on the Swinemoor Estate, the Cherry Tree Centre completed the project in January 2019.
Commenting on the project, manager of the Cherry Tree Centre Jo Ramsey said;
"'We recently received £4000 from the Bags for Life grant from Tesco for CCTV for our building The Cherry Tree Community Centre."
"This has proved extremely useful in helping us to admit people to the right departments. We are extremely grateful for everyone who used their tokens to support our need for CCTV."
School Deliver Project Due To Bags Of Help Cash
Woodmansey Primary School PTFA was also delighted to show how their project had turned out. They were awarded £2,000 as a result of the customer vote. This cash was put towards their 'Great Outdoor Project'.
This project has seen the school listen to its pupils and give them spaces to grow plants and also be creative.
Headteacher, Bethan Nicholls certainly feels the school has benefited, she said;
"It was a huge celebration when we found out we were successful in the Tesco Bags of Help initiative."
"We are trying to develop the school while providing fantastic and creative opportunities for the children. Something the children had asked for was a space to grow plants, fruit and vegetables."
"When the old schoolhouse was taken down we knew this was our opportunity to use the space and thanks to the Tesco customers in Beverley they have made our dream become a reality!"
"The children are using the space for their 'Really Wild Club' and throughout the curriculum. We cannot thank Tesco's Bags of Help enough."