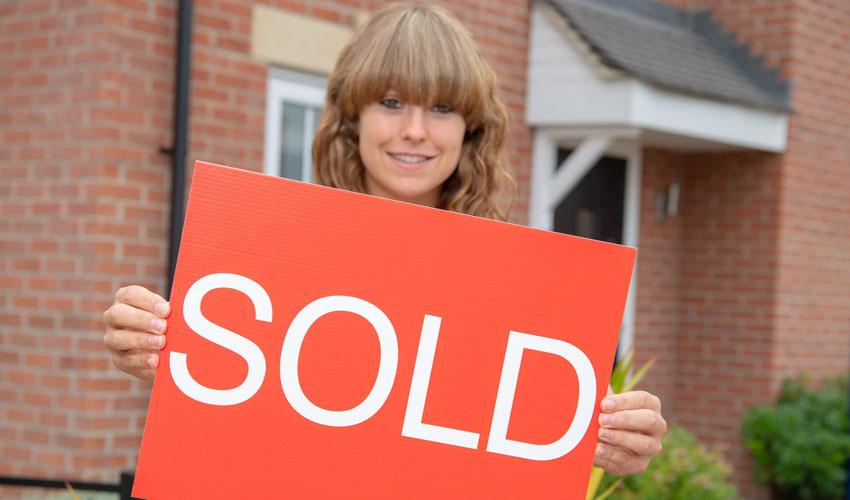 The Yorkshire division of national homebuilder, Bellway Homes says its on-going sales success in Swanland proves its 2019 claim that the East Riding is the north of England's new property hotspot.
Emma Fitton-Cook, Bellway Yorkshire's sales manager, explained: "Bellway has a long history of success in the East Riding, going back as far as the Victoria Dock redevelopment in the later 1980s / early 1990s, but over the last 18-months we've been selling new homes nearly as fast as we can build them."
"The reason for this exceptionally high demand for new homes is easily explained when you take a moment to consider the East Riding. It's got some fabulous towns and villages; a wonderful coastline; a thriving major city; and transport infrastructure that is as good as any in the UK. Add to that the extremely competitive house prices and it begs just one question – why aren't we selling even more homes?"
Being built on West Leys Road on the outskirts of Swanland, Swanland Grange comprises 75 three, four and five-bedroom semi-detached and detached homes, all of which reflect the company's vision for modern-day living in terms of flexible living areas, spacious bedrooms and contemporary kitchens.
Those interested in buying from Bellway in Swanland will have their first chance to get a real taste for life on Swanland Grange from 10am on January 25th when the homebuilder opens the doors of the development's first show homes.
Both the four-bedroom Goldsmith and the five-bedroom Watchmaker show homes are part of Bellway's Artisan range of homes. Introduced in 2018, the collection features 24 home designs, which can be adapted according to different development designs to deliver perfect homes at lower costs.
If a look round possible new homes in the north's newest property hotspot isn't incentive enough to pay a visit to Swanland Grange on the show homes' opening weekend, Bellway has confirmed it will be entering all visitors who register for site updates into a Valentine's Day prize draw to win a stay at the luxurious Devonshire Arms Hotel and Spa in the glorious Bolton Abbey Estate.
"The Devonshire Arms offers perhaps the finest hotel and dining experience Yorkshire can offer, and we felt offering a stay there to those coming to look round the finest Swanland Grange offers was the perfect tie in," added Emma. "And we've organised the draw so that the winner will be informed of their win on Valentine's Day – making, we hope, for a perfect start to the most romantic of days."
The Goldsmith and Watchmaker show homes will open at Swanland Grange at 10am on Saturday 25th, January 2020 and will be open to view during sales office opening hours from then onwards.
For further information visit www.bellway.co.uk, call 01482 692390 or visit the sales office on West Leys Road, Swanland, HU14 3LX, which is open Friday to Monday 10:30am – 5pm, and Thursday 10:30am – 7pm.