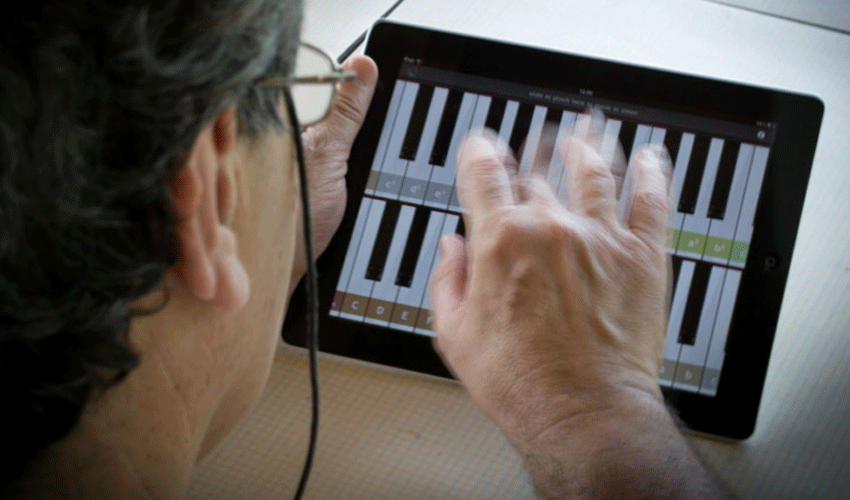 In the modern world we live in, nearly every kind of job requires a basic comprehension of computers.
When you take into account all of the jobs that require candidates to have immediate to advanced computer skills, it's important that, as a student, you have a skill set in place that stands out from competitors, helping to increase the chances of you securing your dream role.
Once you've become a graduate, hunting for a job can be hard work. Regardless of the course you studied, there will be plenty of others in the same boat as you.
Because of this, it's important that you do all that you can to impress employers and make them take notice. To put yourself one step ahead of the game, here are some of the top IT skills that every graduate needs.
What are IT Skills?
IT skills can be placed into two categories which are hardware and software. Hardware skills enable you to operate a computer physically. These types of skills can be as straightforward as knowing how to switch a device on and off. There may also be more complex tasks such as connecting a machine to a network. If an employer needs help with this sort of task, they are likely to hire a technician who has the expertise and knowledge in this field.
Software skills, on the other hand, help you to use computer programs and applications efficiently. These are various software skills that an employer may wish an employee to use as a condition of their employment. Some employers may not list certain software skills on job advertisements as they may be under the impression that they're universally understood. For instance, some employers believe all applicants have a basic understanding of how to use programs such as Microsoft Word.
There are various IT skills that every graduate should have basic knowledge of, which include:
Operating Systems
Operating systems are the low-level software that manages and provide a computer's basic functions. While there are several types of operating systems, you will find that most employers tend to use either MacOS or Windows. If you have experience with just one of these, it may be wise to spend some time getting to grips with the basics of the other operating system.
Office Suites
If you're looking to boost your CV and make employers take notice of you, having a basic knowledge of productivity software suites can help you stand out from the crowd. There are a variety of productivity and collaboration tools that you need to know about, including Outlook and Excel.
Knowing how to use these applications correctly will mean that you're able to perform duties on the job. Word processors like Google Docs are among the most commonly used productivity tools. Practice makes perfect, so brushing up on your knowledge and using tutorials can help you become a pro at these types of software which will help when it comes to seeking employment.
Presentation Software
Presentation skills are incredibly valuable, no matter the type of occupation you're after. In many roles, you may be required to give presentations to customers, clients, and suppliers, so having extensive knowledge of programs such as PowerPoint and knowing how to use them effectively will mean you can create eye-catching and informative presentations. In the marketing world, especially, presentations are a mandatory requirement, so if you're promoting a product or service, you will need to brush up on your digital skills and know-how to catch the consumer's eyes.
Spreadsheets
The purpose of a spreadsheet is to organise data and other important information into tables. There are some businesses who may already expect you to have some kind of knowledge of spreadsheet software.
If you are applying for technical jobs, knowing how to use advanced spreadsheet features may be mandatory. It's best to refer back to the job advertisement so you can be sure whether the employer is seeking out candidates who have these skills. If so, you can pinpoint what level they require you to be at. If your skills are not advanced enough, make sure you set aside some time to practice.
Collaboration & Communication Tools
There are many companies who use collaboration and communication tools to help with productivity in the workplace. If it's relevant to the job you are applying for, you may wish to list relevant tools that you have experience in on your CV. Tools like Skype and Slack are hugely popular among businesses where employees have to telecommute.
Accounting Software
If you are applying for roles in the business or finance sector, having knowledge of accounting software is crucial. For those wishing to work for a small business, knowing how to use accounting software skills can be highly useful, especially as you may be required to perform multiple roles within the company. Whether it's by managing financial data, payments, or accounts, small business owners will be more likely to hire you if you have experience in accounting software.
Social Media
Whether you love it or loathe it, social media is here to stay. With billions of people from all four corners of the planet logging into platforms like Facebook and Instagram every day, having extensive social media skills is crucial for many businesses.
With more and more companies taking to social media to market and promote their products and services, having specific knowledge of social media software such as Hootsuite can help you stand out for all the right reasons. There are various careers linked with social media that require you to have these skills, such as marketing, advertising, and public relations.
Data Visualization
While you may have basic knowledge of how to use a spreadsheet, having data visualization skills behind you can be helpful too, especially in a role that's data-heavy. Spreadsheet programs like Excel tend to have data visualization tools ingrained into them, while other programs such as Datawrapper allow you to take away data from a spreadsheet which can be used for advanced analysis.
Gaining IT Skills
No matter the sector you would like to go into, graduates need to have the right IT skills in place. Many graduates are turning towards IT certification training to equip them with the skills and knowledge they need to increase the chances of securing employment. Certifications such as MCSA show employers that you have the skills they are looking for.
The graduate market can be tough if you haven't got the right credentials and skills behind you. With employers having to sift through a countless amount of CV's and covering letters, you need them to take notice of yours; therefore, undergoing training and equipping yourself with the essential IT skills listed above will show that you're willing to go the extra mile and do whatever it takes to get the job you want. Before you apply for a role, make sure that you practice the IT skills listed so you can be confident that you're qualified for the position.