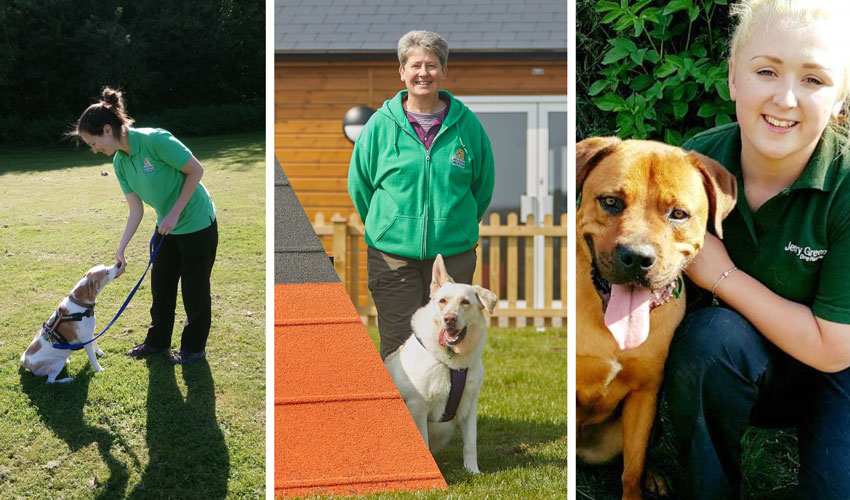 January sees the start of National Train Your Dog Month which hopes to raise awareness about the importance of proper training and healthy socialisation to a dog's well-being.
The month of January was chosen as many people receive puppies and dogs over the Christmas period and sadly many of them find themselves in rescues soon after.
Shelley Wilks, the charities Deputy Chief Executive, said;
"Training can make or break a dog's chance to stay in a new home. Behaviour like constant barking and being destructive are just some of the issues new owners can struggle to control and manage and this ultimately can affect the bond between dog and owner."
"But we believe that with the right training and persistence, these behavioural issues can be resolved and that a happy home life will soon follow. Not only does proper training and socialisation help your dog to become well mannered, but it also creates a life-long bond between you both and is lots of fun!"
"We hope that the more people who are educated on how to train their dog correctly will ultimately lead to fewer dogs coming into their rescue and rescues across the UK, which is one of our main goals as a charity."
If you would like some support with your training, their highly skilled Enterprise Trainers are here to help. They can give you the tools and skills you need to train and socialise your beloved furry friend correctly.
Between them they have over 30 years of experience in a variety of areas, if you are interested in any form of training please do get in touch.
We have Nicki at our South Lincolnshire centre, Tilly at their East Yorkshire centre and Rachel at their Nottingham centre. Click on their names to find out more about them and the experience they have.
If you would like some training advice or if you would like to book onto one of their classes then contact them on the details below:
· Nicki: 07824 064242 / nicki.george@jerrygreendogs.org.uk
· Tilly: 07990 569881 / tilly.saunders@jerrygreendogs.org.uk
· Rachel: 07464 490201 / rachel.bagley@jerrygreendogs.org.uk
All of the money raised from their training services will go towards the care and rehoming of their rescue dogs – so not only will you be helping your own dog, you'll be helping those in their care find their forever homes too!