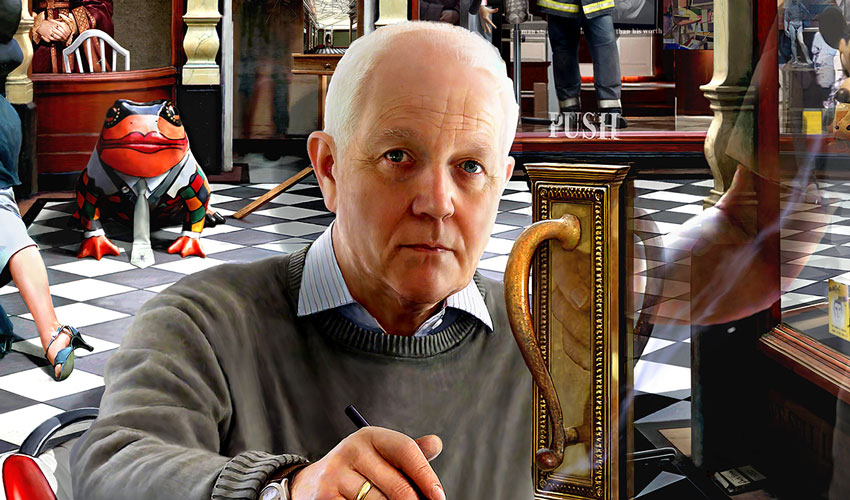 As part of East Riding Libraries' Digital Art Celebration, taking place until 29 February 2020, famed local digital artist and patron of the Celebration Gary Saunt will be creating a large digital painting called Unity.
His work will celebrate the East Riding, and how the library network and digital world has helped to connect local towns and villages into one community.
Gary said;
"I'm really excited about the 'Unity' project and creating this shared vision of the East Riding."
"I'm keen to explore people's observation of their own places and create a large dreamscape; a painting to mirror observation of our East Riding lives. I am keen to use the pictures submitted in various creative ways."
Councillor Shaun Horton, the portfolio holder for tourism, culture and leisure, added:
"We now need our younger residents to contribute photographs of your local libraries and the special places within your town or village. In turn, Gary may use your photograph in the final piece!
"We want to include as many East Riding locations as possible to show the amazing places within our local community, so please spread the word to your friends and family!"
Entry requirements
Entries are welcome from children and young people up to the age of 16. Photographs must be in full colour and in focus.
Photographs must be submitted digitally by visiting the online entry form at Eastridinglibraries.co.uk/digitalart
Deadline for submission is 31 January, 2020