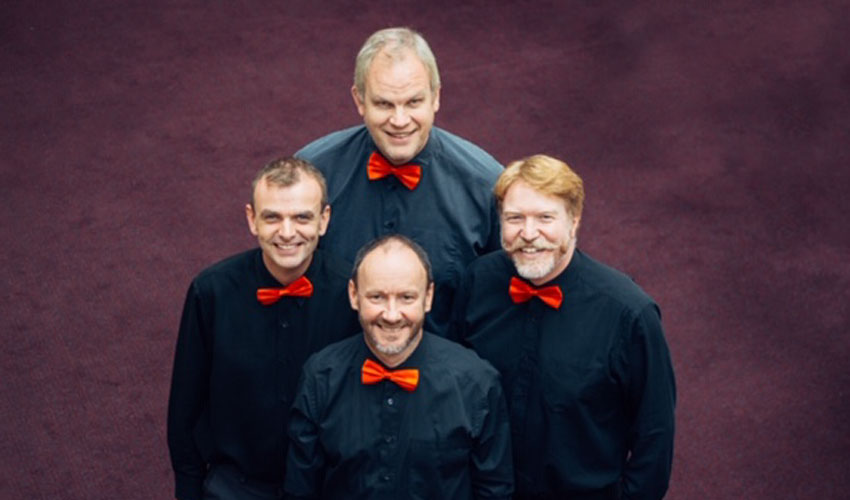 The London Theatre Voices will be making a welcome return to Toll Gavel United Church, Beverley.
They will be back in Beverley on Saturday, 18 January 2020, at 7.30pm with 'The Gentlemen of English National Opera'.
Four singers from the award-winning English National Opera Chorus – David Newman, Paul Sheehan, Michael Burke, and Andrew Tinkler.
They will be joined by their accompanist Simon Haynes, present a concert filled with a wide range of vocal music.
This dynamic group will take the audience on a musical journey through the decades with highlights from the world of Opera, Show songs, Gilbert and Sullivan and Barbershop Quartets.
The group was initially formed for a gala night at English National Opera honouring Sir Jonathan Miller. They have since gone on to sing for parties, weddings, auction soirées, charity events, concerts and most famously in a fish and chip shop for a bottle of wine!
Tickets cost: Adults £16, Concessions £14, all children under 16 FREE with a full paying adult, additional children £6, and are available from Beverley Library, or call 01262 678258, or visit bridspa.com