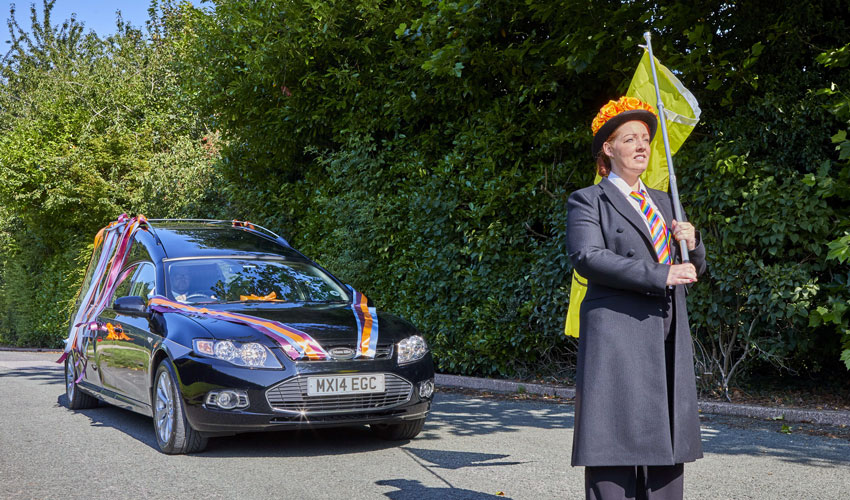 Brits are taking their final wishes to the grave, according to new data from the UK's largest report into funeral trends by the Co-op.
According to the findings, as many as 14 million UK adults risk not having their dying wishes acted upon, due to their decision not to consider or talk about what they would like for their funeral.
This figure has potential to rise further, as data from the report*** reveals that whilst one in two (49%) people have thought about their funeral wishes, almost half (45%) of UK adults haven't yet done anything to ensure that their last requests are carried out.
When prompted to think about what they would want for their funeral, even those who said that they hadn't thought about their wishes had clear preferences. These include fundamental decisions such as three quarters (73%), who, when prompted, said that they know whether they'd like to be buried or cremated.
Amongst the 49% who have thought about their funeral to some extent, the findings highlight that in many cases this is yet to be formalised. Just (7%) have put in place a funeral plan, whilst two fifths (40%) are relying on a loved one recalling their wishes and one in ten (12%) hoping their written wishes will be found upon death.
For those who have thought about their final plans, the most common wishes UK adults are willing to share are:
1. Whether they want to be buried or cremated 70%
2. Music choices for their funeral 44%
3. Whether they want a traditional/non-traditional funeral 39%
4. That they would like a fuss-free funeral 35%
5. Where they would like their funeral to take place 23%
6. What coffin they want 21%
7. How much they would like spent on their funeral 15%
8. What charity they would like mourners to donate to 12%
9. What they want people to wear 11%
10. Readings they would like during the funeral 10%
Roger Mathers, Funeral Director at Hull Funeralcare, said:
"For many, death feels a long way off, or like something that they don't need to talk about or plan for today. None of us can avoid death so it's really important that we do try to indicate our wishes even if it's just around a preference for burial or cremation. Indeed saying what we don't want is equally as useful. Sadly though, as funeral directors, we see so many families who face the incredibly difficult task of planning a funeral without being certain about their loved one's final wishes.
"After a bereavement, we know that many families take great comfort from being able to put in place arrangements that they know their loved one would have wanted."
"There is also a great deal of financial and emotional worry removed when families have the reassurance of having a quality pre-paid funeral plan in place covering the whole cost of the specific choices to help take care of their loved one's funeral."