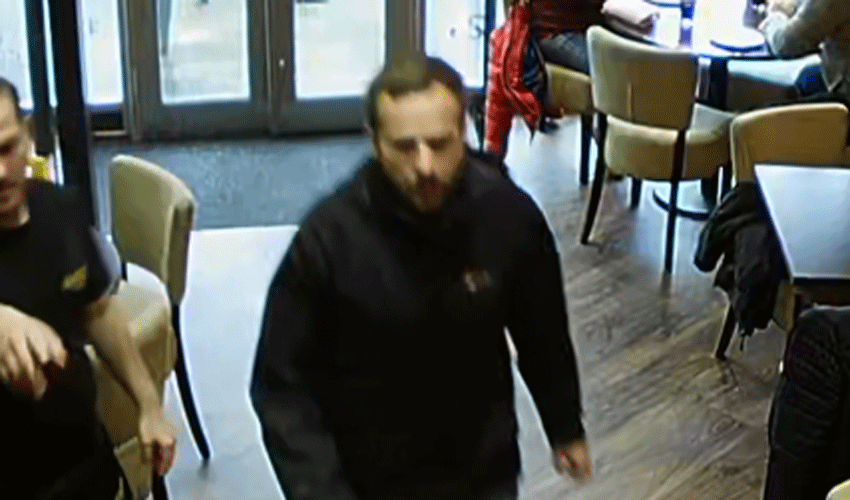 Central 42 owner Eyyup Demir is warning other business owners in the town to vigilant. His warning comes after a man entered his Saturday Market venue and left without paying.
Mr Demir says that he feels the actions of the individual were intentional. However, he also added that if it was a mistake he is welcome to settle up.
CCTV from Central 42 shows the man entering and leaving. This has been released by the venue in an attempt to track down the man in question.
Speaking to HU17.net Demir said;
"We would like to know who this is. He has come into our restaurant in the past and always paid his bill. However this time he ran up a bill of £120 and chose not to pay it."
"We feel his actions were intentional. As he left we did follow him across Saturday Market into the King's Head asking him to settle up. However, he went through the Kings Head and left out their back door."
"We spoke with the duty manager in the Kings Head at the time. He showed us the CCTV of the man in question leaving their venue."
Central 42 Owner Warns Other Traders In Beverley To Be Vigilant
"I want to not only ask for help in identifying him but would also like to warn other outlets in town to be careful. It may be something that he is doing in other venues in Beverley or even the local area."
"This came as a bit of a shock to us. In the three and half years that we have been trading in Beverley, nothing like this has happened before."
"If the man in question wants to, he is welcome to come back in and pay the bill and for us, the matter will then be closed."
Retailers in Beverley have recently started fighting back when it comes to shoplifting. An incentive called 'Shopwatch' has been launched and is proving successful in tackling the issue.