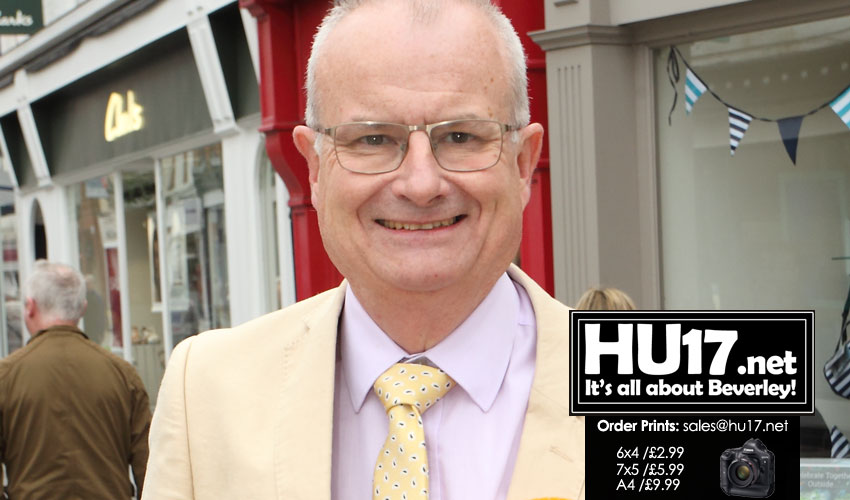 Lib Dem Parliamentary Candidate Denis Healy says Brexit has become a national embarrassment.
Mr Healy, who is standing in the 2019 General Election on 12 December wants to see Brexit stopped. He also feels his party are offering a voter's real way to the UK exiting the EU.
Speaking on the day Parliament was dissolved the Beverley & Holderness Lib Dem candidate, Mr Healy said;
"People are fed up with the Brexit chaos. It has become a national embarrassment."
"The promises of the Vote Leave campaign in 2016 have been found to be undeliverable and the process has already damaged our economy and our reputation."
"Both Boris Johnson's Conservative party and Jeremy Corbyn's Labour party are determined to pursue Brexit. But whether Conservative blue or Labour red, Brexit would be disastrous for the UK."
"A vote for the Liberal Democrats is a vote to stop Brexit. At this General Election, we're offering voters a real way to stop Brexit by electing a Liberal Democrat majority government, which will revoke Article 50."
Lib Dem Parliamentary Candidate Says Stopping Brexit Will Benefit Country
"Stopping Brexit means that we can focus on tackling the big issues facing the UK right now. Our economy will grow more quickly, providing a Remain Bonus that we will invest in our public services and tackling inequality."
"Once we stop Brexit, we can build a brighter future where we tackle the climate emergency and inequality, properly fund schools and the NHS, and create an opportunity for all."
Voters will have their say on the election on 12 December. Graham Stuart remains favourite to retain his seat however voters will have plenty of choice at the ballot box.
The Brexit Party, the only party who are fully committed to leaving the EU with a clean break will also be standing a candidate. While the Labour Party, Green Party and Yorkshire Party have also confirmed they are standing.
It will certainly be an interesting ballot. Those wanting to have their say will need to ensure they are registered to vote.