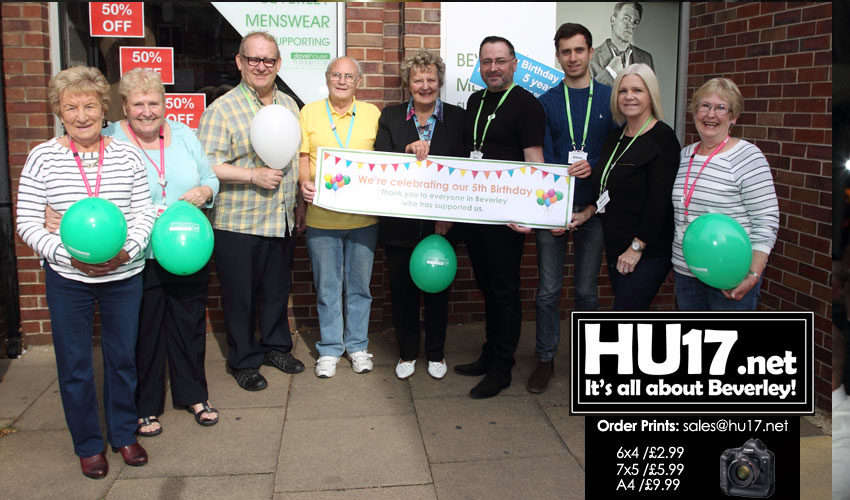 Dove House Hospice, a charity caring for people with life-limiting illnesses in the East Riding and Hull, is delighted to announce that the new look Beverley Menswear shop is to be officially opened.
Dove House Hospice will officially open the new shop on Thursday 14 November at 10am to bargain-hunting charity shoppers.
Jenny Coales, the regional sales manager said;
"The shop sells a range of high-quality new stock from clothing, media and books and has become a real destination for male shoppers."
"Following a period of renovation, our Beverley Menswear Shop at Swaby's Yard in Beverley will be re-launching."
"As well as the normal selection of great quality men's clothes, the shop will now also be selling upcycled and reworked clothing."
The shop celebrated five successful years of trading in the town a little over a year ago.
The charity's first shop opened its doors on Hull's Beverley Road back in the early 1980s. Now shops generate funds for the hospice at 36 retail outlets across Hull and East Yorkshire.
They account for around 50% of the charity's overall income.
Increasingly the hospice is having to think more creatively about how it generates funds to continue its work and generate new services for patients.
The specialist menswear shop will be reopening on Thursday 14 November at 10am and will be open Monday to Saturday from 9am to 5pm and Sunday 10.30am – 4.30pm.