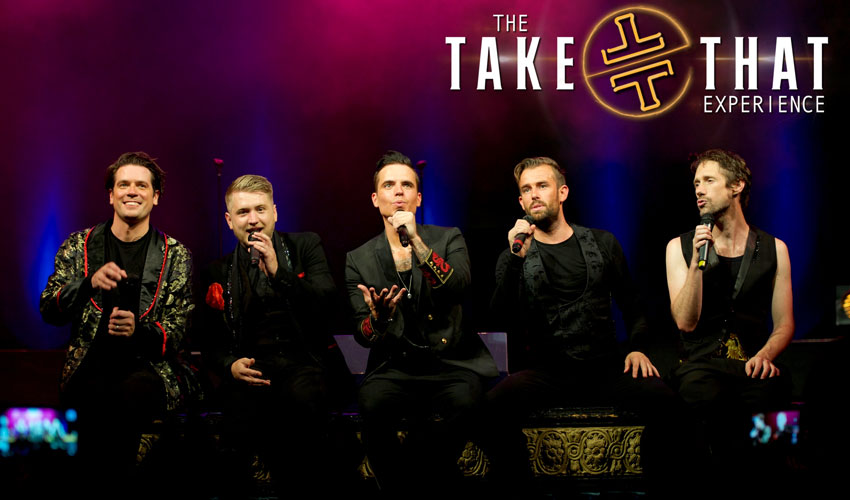 With ten years under their belt of performing with one another, the Take That Experience will be in Beverley this weekend.
The group will be appearing at the Parkway Cinema in Beverley this coming Sunday. They are promising a night of great music celebrating one of the most iconic boy bands of the modern era.
The group are certainly looking forward to performing in Beverley. For the lads, it will be the first time they have brought their show to Beverley.
Commenting ahead of their show the group said;
"We're always looking to take our act somewhere new, and Beverley is just that."
"Beverley can expect a true TAKE THAT experience. We love to involve the crowd. The more singing and dancing the better."
"As a group, we love bringing our show to new areas and can't wait to perform to a new audience."
Currently, the group say their favourite track to perform right now is 'Everlasting'. However, on the night they perform a string of hits.
Thake That shot to fame in the UK in the 1990s. Over a six-year period, they achieved 28 top forty hits and also 12 number ones.
Their biggest selling hit was Back For Good which to date has sold over 1.12 million copies.
These five wonderfully talented guys making up the Take That Experience with remarkable on-stage chemistry recreate the latest Take That favourites. They also perform all the classic songs you know and love.
Get Your Tickets For The Take That Experience
A spokesperson for the group added;
"Since forming ten years ago, these talented performers have continued to faithfully entertain audiences with their superb renditions of Take That's greatest hits."
"Combining sing-a-long classics with energetic dance routines, if you know and also love Take That's music, you will not be disappointed with The Take That Experience."
The Take That Experience will be appearing at The Parkway Theatre on Sunday 20 October.
Tickets are priced at £20.00 and can be purchased by calling 01482 968 090. Tickets can also be purchased online at www.beverley.parkwaycinemas.co.uk