The Beverley Beavers U11s squad launched the 19/20 season in style with a fantastic adrenalin-filled game against Hull Ionians, wearing new kit, supplied by local businesses Transtools Ltd, MJH Chartered Accountants and Home PR.
The teams were well matched demonstrating speed, agility, and tactical skills that kept supporters on edge till the final whistle.
Early in the game, Beverley worked hard to keep possession of the ball but on a number of occasions Ionians skill in the ruck saw them take opportunities to gain control of the situation.
Beverley regrouped during the first break and came back with some well-executed offloads and passes that showed the skills that the team have developed during recent training sessions.
After the final break, the teams resumed with energy and persistence taking every chance to break for the line. Notable tackles were delivered by new recruit Jack Watts, in addition to crunching effective tackles coming from Joel Hardy and Flynn Harwood.
Strength in defence came from Will Ashton, Will (Truck) Aspin and Freddie Walton.
Excellent reaction getting the ball out of the ruck was demonstrated by Josh Blamires passing wide to the waiting hands of James Hebb and Henry Stephenson, while speed came from Charlie Topham and Alex Gorman sidestepping their way to the try line.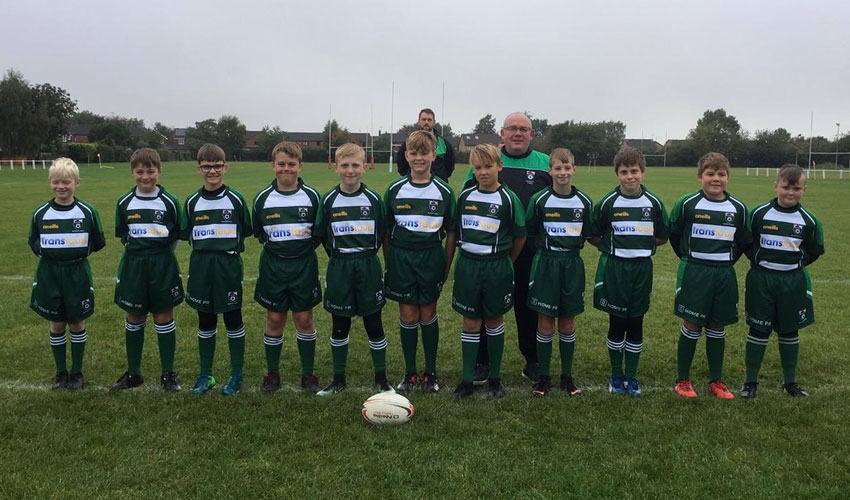 The team has secured the support of three local businesses Home PR, Transtools Ltd, and MJH Chartered Accountants who provided financial support to enable the team to get new matchday kits and training tops.
Coach Anne Gorman explained;
"On behalf of the players, parents and coaches we would like to thank Transtools Ltd, MJH Chartered Accountants and Home PR for their generous support – we look forward to a very enjoyable season."