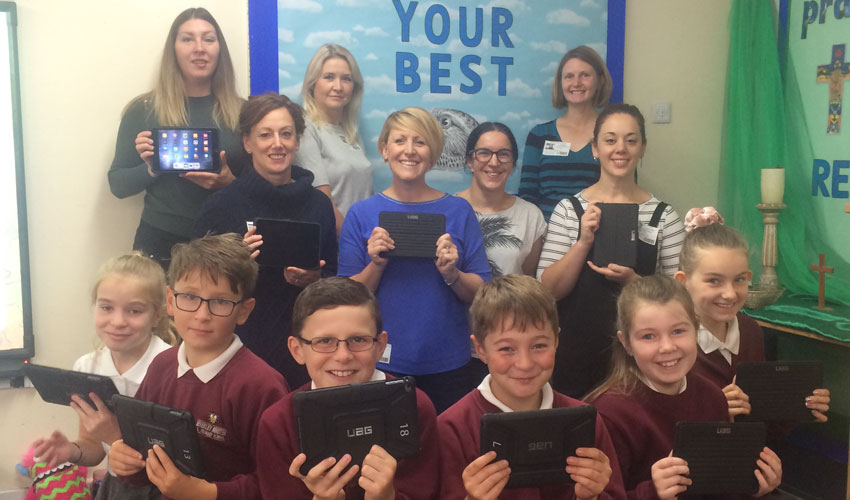 Pupils at Beverley Minster Primary School now have 30 new iPads to help complement their learning thanks to the fundraising efforts of the schools' PTFA run by parents.
It has taken a number of years of running coffee mornings, cake sales, summer fairs, children's discos and quiz nights to reach the £10,000 total needed to buy the equipment.
All the fundraising has been organised by parents of children at the school.
Caroline Bilton, Co-Chair of the PTFA said;
"It is thanks to the hard work of parents over a number of years that we have been able to hand over these computers."
"Organising fundraising events is not easy, especially when parents are working and looking after children but we feel very proud that our efforts can now provide the school with such a valuable resource."
Headteacher Rachel Hatter said;
"We feel very fortunate to have a fantastic school community whose fundraising efforts have enabled us to purchase a new class set of iPads."
"This resource will enable pupils to have greater access during the school day to online learning. The children love using the iPads and we would like to thank all out parents, carers and the community for their hard work and support."
The PTFA now have the new challenge of raising thousands of pounds to help replace a mobile classroom used for drama and music classes after the old one was condemned.
They will be holding a Community Summer Fair on 4 July 2020 which they hope members of the community will support to help them raise the vital funds.