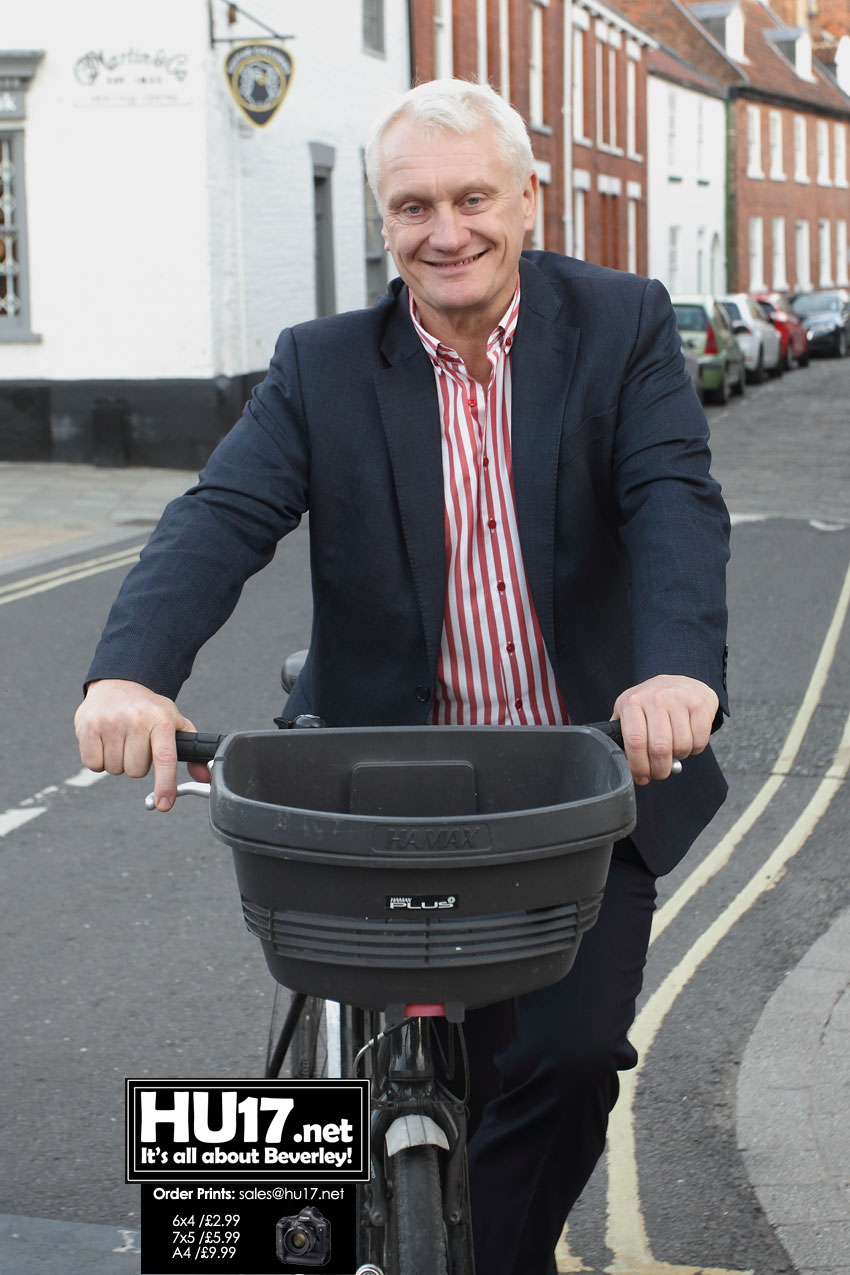 MP Graham Stuart is urging parents, pupils and staff members from local schools to get behind National Bike to School Week.
The MP for Beverley and Holderness has written to schools in the area asking them to ger behind the incentive. National Bike to School Week takes place from 23 to 27 September.
Run by Sustrans, the incentive looks to promote more sustainable modes of transport. As a keen cyclist himself, Mr Stuart is fully behind the incentive.
Commenting on the campaing he said;
"I think it's important to get as many people out of cars and on bikes as possible. Not only do cycling and walking help keep you fit and healthy, but bikes are also a great way of reducing the amount of traffic on our roads and making our town and villages nicer places to be."
"I was saddened to learn that only 2% of primary school children cycle to school. So it's clear that we need to do more to make cycling an easy, safe and appealing option for getting to school."
National Bike to School Week Will Help Tackle Climate Change
"Of course, it's also especially important as we work to combat the effects of climate change."
"The UK is a world leader in creating battery technology that will reduce the amount of CO2 in our atmosphere."
"We are banning traditional petrol and diesel cars by 2040 so that we reduce our carbon emissions."
"But going green on your school run also makes a massive difference. It's fantastic that Sustrans' campaign will encourage more people to do just that."
"I hope that schools in my constituency will take this opportunity to teach children and their parents more about the benefits that cycling can bring."
Cycling, in general, has grown in popularity in the region. Later this month Beverley will host the World Para-Cycling International.