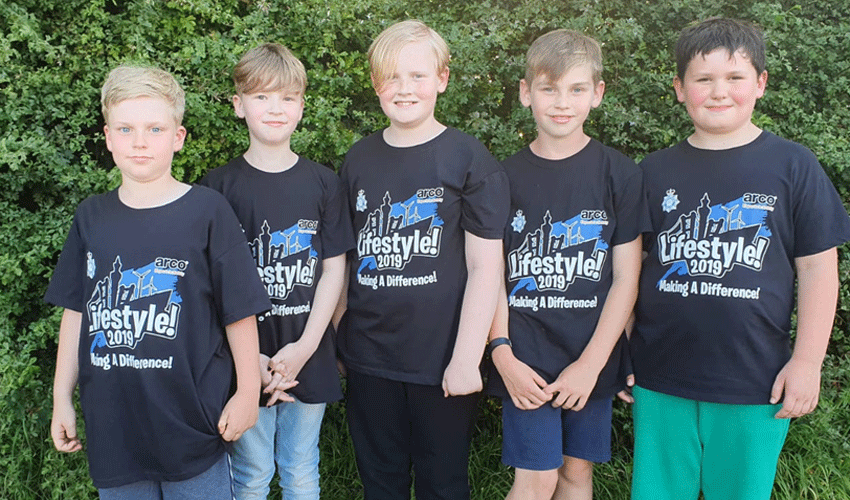 Lifestyle team Homeless Helpers are staging a family fun day this Saturday at Moelscroft Playing fields.
Homeless Helpers is made up of, George Tatton, Jake Leyland-Jones, Matthew Harris, Jake Roberts and Luca Barker. The five lads have set up the day as they look to raise funds for the charity Emmaus.
Throughout the summer they have been working tirelessly fundraising for the charity which helps homeless people get back on their feet.
Money which they have raised to date has already been put to good use. The Homeless Helpers have been out shopping for food supplies to donate to the charity.
Furthermore, they have purchased sandwich supplies which they have made up while also delivering treat boxes to those in need.
Their efforts this summer have included selling cakes while they have also packed bags. They have also given up their free time to man stalls in Beverley.
The boys say that since deciding on wanting to support Emmaus they felt a family fun day would be a good idea.
Speaking about the event they said;
"Thanks to the support of our family and sponsorship from One Stop Convenience Stores we have been able to organise this family fun day."
"At the event, there will be lots to do. We have a bouncy castle, cake stall, sporting activities and other family-friendly stalls."
"After writing to a number of local businesses we have also secured a number of high-quality donations. These can be won by people in our prize draw."
Homeless Helpers Have Secure Top Notch Donations For Prize Draw
Prizes that are up for grabs include day passes for family trips and a meal for two at the Westwood Resturant. There are also swim passes, vouchers and beauty treatments to be won at the event.
The team added;
"We have certainly been overwhelmed by the support and generosity that the local businesses have shown."
"Also we are thrilled that Emmaus has agreed to attend the event to support us. They will have a stall at the event showcasing the work they do."
Certainly not an event to miss, the Family Fun Day takes place Saturday 31 August from 1PM to 5Pm at Molescroft Playing fields.