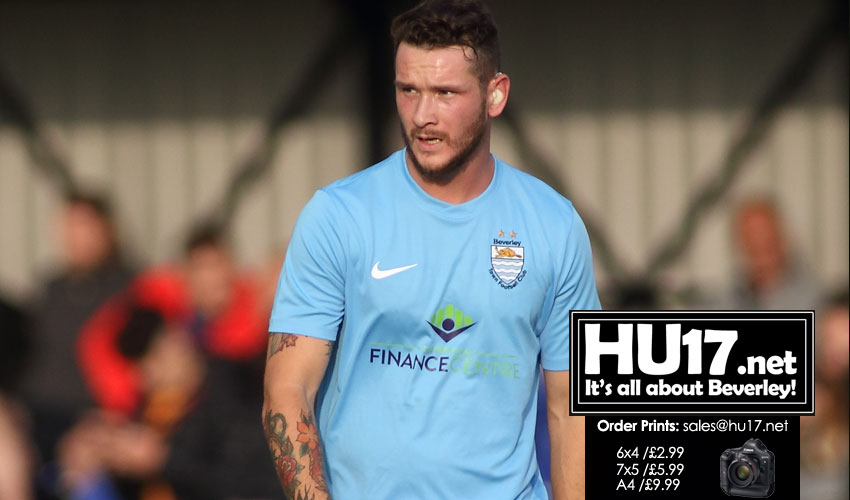 The Personal Finance Centre has agreed to a season-long deal with Beverley Town Football Club. As a result of the agreement their branding feature on the first team playing kit.
First Team Manager Richard Jagger welcomed the deal saying the club was excited to partner with the firm.
In a statement he said;
"We are excited to welcome The Personal Finance Centre as our new main kit sponsor. I have known Mark for a number of years and he is passionate about sport in the local area."
"We are delighted to be working with the Personal Finance Centre who, as part of a unique partnership, will be making a donation to the club as a result of every successful referral associated to Beverly Town."
"This makes it a win-win for both parties and our fans."
Mark Cooke, MD of The Personal Finance Centre added;
''We're passionate about what we do, Beverley Town are also passionate about what they do. For us, it's a perfect fit and we are looking forward to an exciting partnership."
The Personal Finance Centre is a Finance Broker, based in Hessle, with years of experience offering fast, friendly and easy finance options.
Sponsorship Deal With Finance Firm Comes Days After New Stand Installed
News of the sponsorship comes at what is a busy time for the club off the field. Their new 54 seater stand has been installed at their Norwood home.
Fans have already had the opportunity to test out the new facilities during the match that saw Beverley ease past Hornsea Town.
Jagger feels both activities on and off the field are going well for the club which also benefited from a new pitch last season.
Commenting on the stand Jagger said;
"The club is also pleased to have taken delivery of the brand new, 54 seater, Ivan Usher Stand."
"We have a fantastic grand opening day planned for Sunday 15 September, with Beverley Town legends taking on Hull City Legends. Also, we have much more planned for the day."