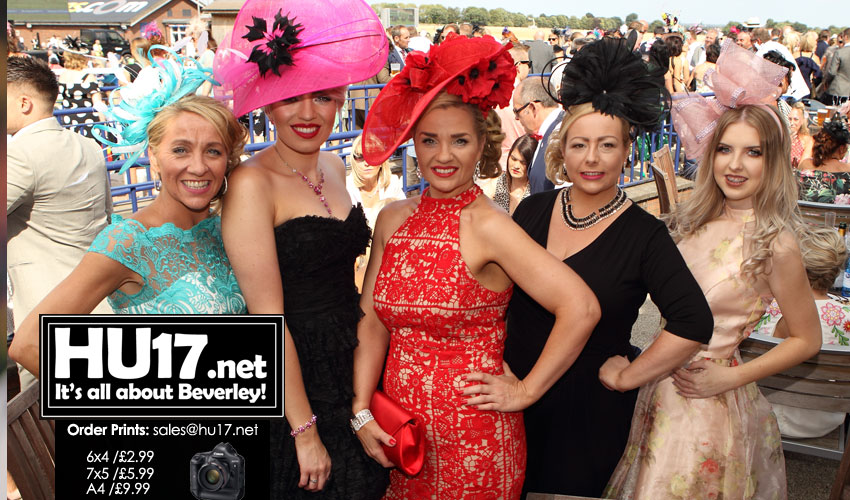 Ladies Day at Beverley Racecourse takes place this week that will see around 12,000 people pack out the racecourse.
As always there will be all the usual comments flying around mocking people. Look closely on your social media streams you may even see photos of people sitting on benches eating take away food late in the evening.
For the real killjoys, they will be up before the early birds uploading images of litter. They have to get up early as before the next day begins it is all cleared up.
It would be nice one year to actually get through the event and for residents in the town to appreciate Ladies Day for what it is.
Those who are unable to do that can maybe accept that the event helps countless businesses. One business owner estimates around 3,000 people head into the town centre.
Thousands Of People Head Into Town Centre On Ladies Day
They also say this influx of people are overly critical of Ladies Day and refuse to see the bigger picture and advantages it brings.
The timing of the event is also good for local business. As a town that has a large number of places to eat and drink, this event helps boost the sales in what is a traditionally quiet month for the town.
There is no harm in people-watching. Indeed people often gather to watch the crowds pass as they leave the racecourse to head into town.
It is not only Beverley that benefits from the boost in numbers of racegoers. The surrounding villages also cash in on the event.
We as a town need to try and pull together and think about what this event means. Think about the benefits it brings.
But most of all, not to get so worried about a few people eating kebabs after a long day and night out.