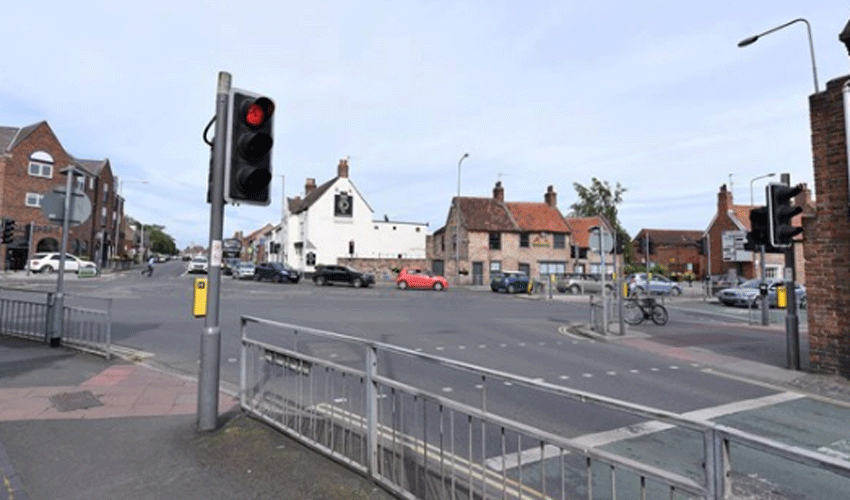 Brand new traffic lights are to be installed at a major Beverley junction starting next week.
Work is due to begin on Monday 12 August to replace the lights and poles at the New Walkergate and Manor Road junction with Norwood and Hengate.
The work at this site is expected to take two weeks. During this time temporary, four-way traffic lights will be in place and new temporary pedestrian crossing points will be in operation.
As part of the project, the older 230-volt traffic lights will be replaced with brand new energy-saving, 48-volt LED lights.
All 16 poles will also be replaced with new robust aluminium poles which could last up to 50 years.
New controllers which use smarter technology to improve the way junctions work will also be installed.
The work is to be carried out by the council's street lighting and signage team together with contractor Siemens.
This is the second phase of a £140,000 upgrade. The first phase was completed in July and saw the replacement of the traffic lights at the nearby New Walkgate, Morton Lane and Walkergate junction.
Paul Tripp, head of streetscene services at East Riding of Yorkshire Council, said: "The current traffic lights are showing signs of age and therefore we're making this investment to install new lights which are designed to save energy and to last much longer.
"There will be some disruption to traffic during this work because we will need to use four-way temporary traffic lights, so we would like to thank motorists and pedestrians in advance for their patience while this essential work is complete."