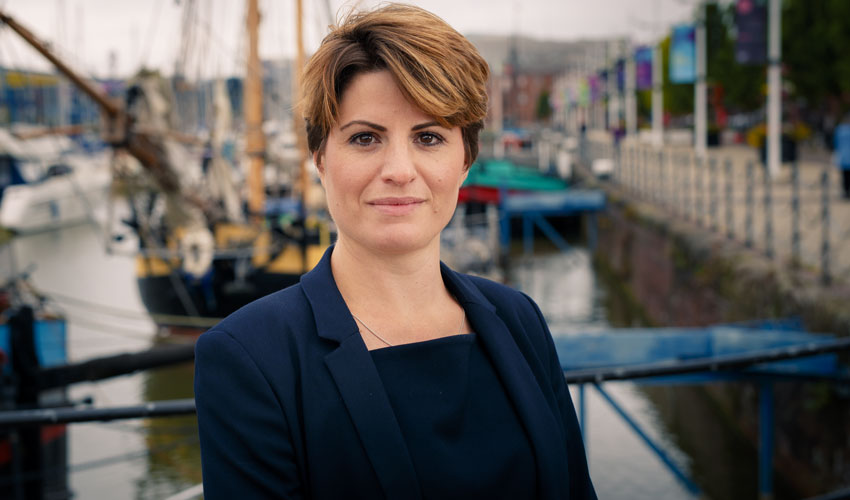 Pickering Road Community Orchard has been nominated for the UK's Best Park 2019 and local MP Emma Hardy is encouraging constituents to support the park in a UK-wide vote organised by green space charity, Fields in Trust.
A total of 364 public nominations for parks and green spaces across the UK have been made – and 30 of these are in the Yorkshire and the Humber region – each one a much-loved part of its local community. Now it is time to choose the winners via an online public vote at www.fieldsintrust.org/best-park/yorkshire until noon on Monday 19th August.
Emma Hardy said;
"I am so pleased and proud that Pickering Road Community Orchard has been nominated for UK's Best Park. They provide an amazing community space for local people to socialise, do projects together and to spend time with their family. Please vote online to get them recognised for the great contribution they make to the Hull West and Hessle area."
Fields in Trust is a UK-wide charity that legally protects parks and green spaces in perpetuity. The UK's Best Park Award recognises the role that parks play in our communities, supporting mental and physical health and bringing people together.
Last month Fields in Trust published research which revealed that over 2.5 million people across Great Britain live more than ten minutes' walk from a park or green space and the Yorkshire and the Humber region has more than 180,000 people whose nearest green space is more than 10-minutes-walk from home.
Fields in Trust Chief Executive Helen Griffiths said:
"Our parks and green spaces are a vital part of UK community infrastructure. We know that they provide benefits to the physical health, mental wellbeing and community connections for people that use them, so we are delighted to see a record number of nominations for the UK's Best Park award and it is encouraging to see so many people celebrating how much they love their local park. Fields in Trust is committed to protecting these valuable and much-loved parks and green spaces for future generations to enjoy."
Nominations for UK's Best Park 2019 include small community gardens and large nature reserves, sports fields and playgrounds; each green space valued by its community and nominated by the regular park users who love to walk, run, cycle, relax, picnic and play with their children in the UK's parks.
At the conclusion of voting the park with the most votes in each of England, Wales, Scotland and Northern Ireland will be shortlisted with the UK's Best Park 2019 announced in mid-September.