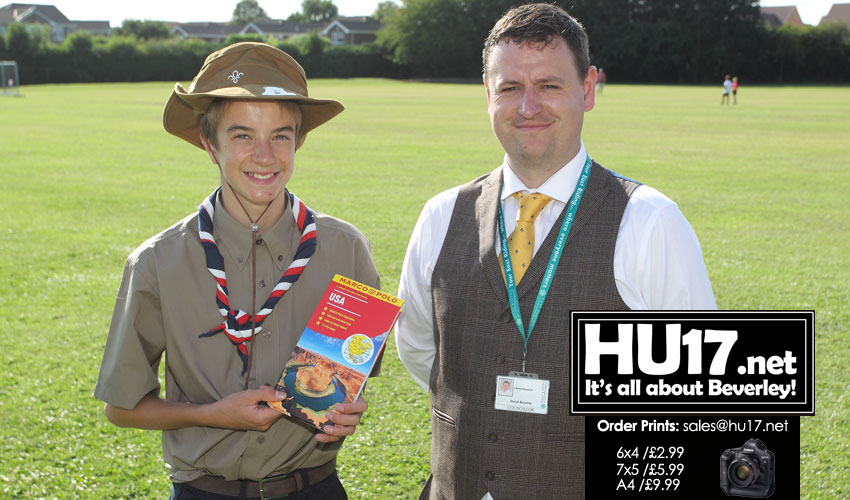 Local officials have praised a young Scout for his efforts in the community They also say he is a great role model for young people.
Max Harris-Smith has for the past 18 months been working tirelessly to raise the money needed to take a trip of a lifetime to Scouts World Jamboree.
As a result of his efforts and dedication to the community, he has won the praise of both the parish council and his local county councillors.
Speaking to HU17.net about his achievement, Cllr David Boynton said;
"I think Max's efforts are absolutely fantastic. He has really got himself really well known in the community. Max has been helping the tackle local issues cleaning up things like bus shelters. A lot of residents have also seen him out there helping the local community."
"Young people do get a hard time sometimes. It is fantastic to see people like Max out there showing that young people can have a positive impact."
"Scout groups provide a very valuable service to young people in the area. This is why we fought hard to save Molescroft Scouts when we found out there was a chance they would lose their building."
"I would like to wish Max all the best for his trip, he deserves it after the effort he has put in."
Officials Say Scout is a Shining Star
Cllr Pamela Lockyer of Molescroft Parish Council who have been very supportive of Max said;
"Max has helped us by keeping our bus shelters in good shape. We have made a donation to him as a result of doing these jobs."
"Max is a very positive role model for people of his age and younger people wanting to join the scouts. Seeing Max and what he has achieved is very positive and very exciting. "
"Max is certainly a shining star in our community. There are so many young people who do not have that role model and are left to their own devices.
"So seeing Max very positive and concentrated on something is just great."
"We want to encourage him to have a good time. Also when he comes back if he plans on tackling another adventure that he contacts us to see how we can support him."