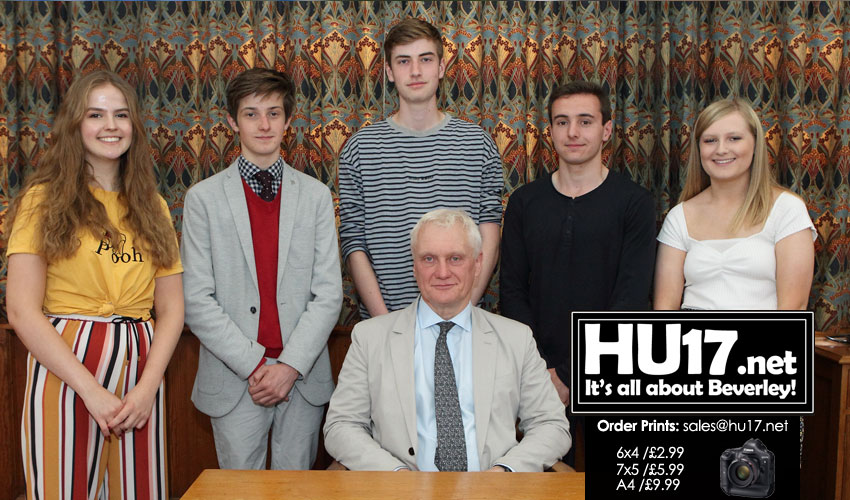 Graham Stuart, MP for Beverley and Holderness, took part in a Speakers for Schools event at Beverley High School for the Beverley Joint Sixth Form pupils.
It's no secret that children from privileged backgrounds with independent educations are more likely to go to a top university and thereafter dominate leading professions.
Speakers for Schools aims to disrupt this pattern by connecting state school pupils with influential people from the world of work through school careers talks.
Graham commented: "It was a pleasure to speak at Beverley High School as part of Speakers for Schools. The pupils were interested to learn about my job as a constituency MP, my experiences as the Minister for Investment, and my previous role as Chair of the Education Select Committee. They were also curious about how I balance my own views with those of my constituents, especially in controversial areas such as Brexit.
"Speakers for Schools is an important initiative in showing pupils from all backgrounds that jobs such as mine are accessible. It's a sad reality that children from the least privileged backgrounds often miss out on fulfilling careers due to an information disadvantage. You can't be what you can't see, so a school talk really can change a pupil's entire career trajectory.
"It's a great privilege to represent Beverley and Holderness in the House of Commons. I hope my talk shed light on this remarkable career route, while also making clear that if the pupils work hard, there's no reason they shouldn't achieve it."
Ensuring that all pupils receive high-quality careers education is a policy area that Graham cares deeply about; this is reflected in the work of the Education Select Committee during his time as Chair. It is also demonstrated through Graham's Primary Futures campaign.
Where Speakers for Schools focuses on secondary school pupils, Primary Futures helps inspire younger children by connecting primary schools with local role models through an innovative online service. Graham is currently encouraging regional business, charity, and public-sector leaders to volunteer with Primary Futures and he is working with the National Association of Headteachers to raise awareness amongst local primary schools.
Clare Gardiner, Head of 6th Form at Beverley High School, added: "I'm delighted that Graham spoke at our Speakers for Schools event. Politics can seem like a closed world, but Graham really inspired the pupils, and broke down the barriers that may have prevented them from considering it as a career."