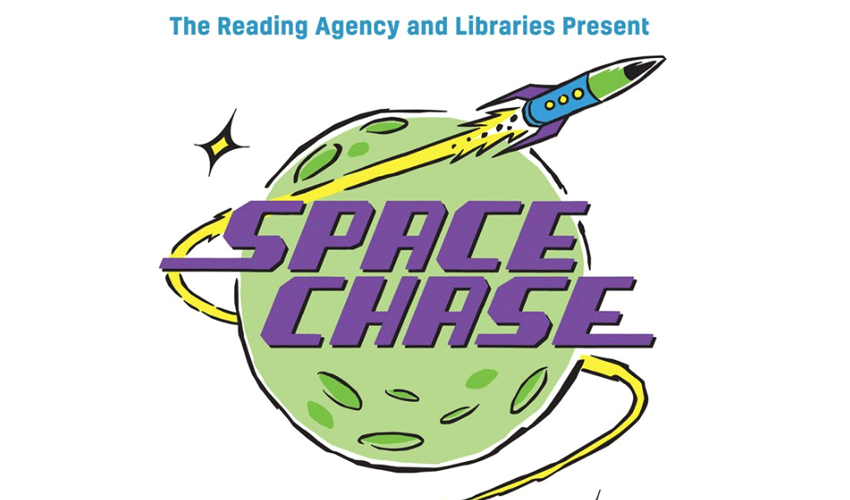 It's not too late to blast off for the Summer Reading Challenge in the East Riding!
There are still places available to join East Riding Libraries and Customer Services on Planet Library this summer for an out-of-this-world adventure!
The Summer Reading Challenge, produced by the Reading Agency, returns to East Riding Libraries with the theme of 'Space Chase' inspired by the 50th anniversary of the first moon landing in 1969.
Aimed at primary school children, the challenge to read six books over the summer holidays encourages reading for pleasure whilst ensuring the reading ability is maintained during the long break from school.
By reading throughout the holidays and attending sessions at local libraries, participants can collect special stickers and other rewards along the way, all for free!
Councillor Shaun Horton, the portfolio holder for tourism, leisure and culture, said: "Join us and our super space family, the Rockets, for an exciting mission to track down books stolen by sneaky aliens!"
"This fun and educational Challenge is open to all reading abilities and encourages a love of reading amongst all who take part.
"I am sure that the Summer Reading Challenge will be a huge success once again in the East Riding."
Alongside The Challenge this year, there will also be an opportunity to take part in 'Space Craft' sessions for just £1 per child per session, or £5 for six weeks.
eBooks also count towards the challenge, and library members can download them for free using the Borrowbox app – ideal for taking on holiday! There's an excellent range of children's books available.