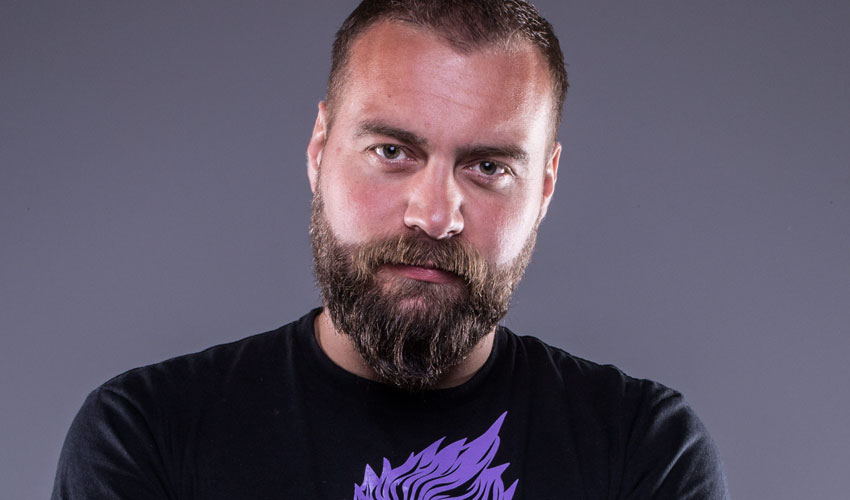 The exciting events programme for the Wildlife Photographer of the Year exhibition continues on Sunday, 14 July with Tom 'the Blowfish' Hird's heavy metal marine biology show at Beverley Library.
This family-friendly show, based on Tom Hird's book 'Blowfish's Oceanopedia', takes the audience on a loud journey through the world of the oceans.
It promises to feature incredible and unusual facts about the creatures that lurk in the deep. The show features some of the most amazing creatures and biological processes found in our oceans, delivered in the Blowfish's inimitable style, as the rates which are the most "rock n roll" sea creature!
Tom Hird has been a presenter on 'Fishing Impossible' on BBC Worldwide and has regularly appeared as a presenter on Sunday Brunch on Channel Four and on Blue Peter. He is a marine biologist, scuba diver, author, wildlife expert, and voiceover artist.
The Blowfish has presented live shows to thousands of children and adults alike across the UK, appearing at The Big Bang Fair, The Skills Show, Oxford Science Festival, Otley Science Festival and Swansea Science Festival. He is also an Ocean Ambassador for the Marine Conservation Society,
The event will begin at 1pm at Beverley Library, and costs £2 for those under eight and £8 for those over eight (each ticket will be subject to a 10% booking fee).
Book tickets at www.eastridingmuseums.co.uk/wpy or phone 01482 392699 (Mon-Fri 9-4pm).