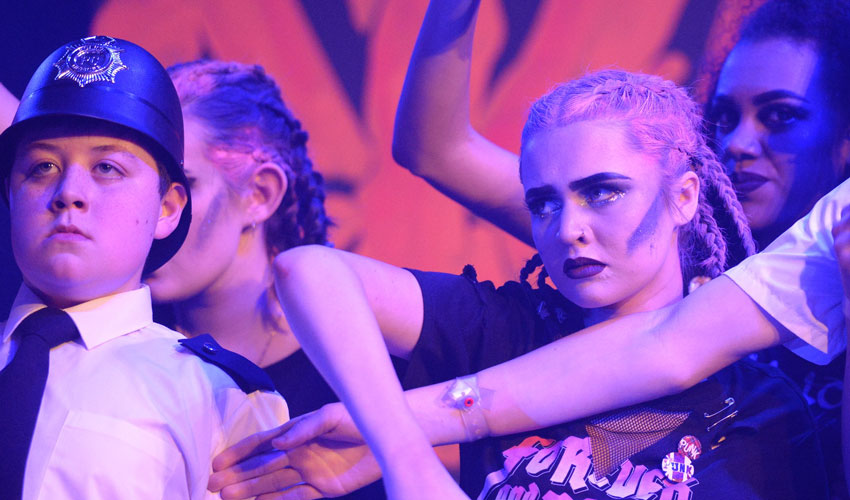 Six East Riding of Yorkshire schools including Longcroft School. They will be taking part in the northern Finals of Rock Challenge.
Longcroft School and Sixth Form College have retained their Premier Division Status. This is as a result of a successful 2018.
Longcroft School showcased their 2019 performance called 'Turning Point' while at Bridlington heat.
They won Premier Showcasing Awards in Stage Use, Concept, Set Design and Function, Lighting and also Stage Crew. They will now be travelling to Grimsby to compete.
East Riding of Yorkshire is also represented at the Open Final! Wolfreton School and St Anne's School and Sixth Form both had successful heats.
Wolfreton School this year travelled to Hull to compete, winning Awards of Excellence in eight areas for their piece 'Chasing the Dragon'.
St Anne's School and Sixth Form competed in Bridlington, picking up eight Awards of Excellence. The school were also incredibly popular with the other competing teams, winning both the Performers Choice and Spirit of Rock Challenge Awards.
This sees the other schools voting for their favourite performance and the school that has been the friendliest and most supportive respectively.
Longcroft School Compete In The Top Tier At Rock Challenge
Rock Challenge Production Manager, Jonny Wood, said;
"I can't wait to see how the schools have developed their performances between the heats and the finals."
"The standard this year has been incredibly high, and we are set to have four spectacular finals."
Rock Challenge was introduced to the UK back in 1996. Its goal is to promote healthy pro-active lifestyles among young people. While also to try and keep them away from drugs and alcohol.
As the standard of productions have improved year on year a 'Northern Premier' and 'Southern Premier' Division have also been developed.
As a result of its record, Longcroft School is in the top tier. This means they take on and compete with the very best in the UK.