Roy's Sandwich Van is back in Beverley following an 8-week absence. His disappearance sparked a host of rumours but he is back in his rightful place.
Catching up with Roy he explained why he has not been on his usual pitch on the Beverley Westwood.
Speaking to HU17.net he said;
"The reason for me not being here is due to my project of building a new van. It needed to be done to comply with new regulations."
"As a result of it over running, I was away a little longer than I had hoped to be. It is lovely to be back in Beverley and seeing so many familiar faces."
"I am also really looking forward to catching up on the gossip I have missed while I have been away."
Anyone who knows Roy will tell you what a great character he is. While his new van is smaller he is assuring his loyal customers his menu is still the same.
Roy's Sandwich Van Operates On Strict Cash Only Policy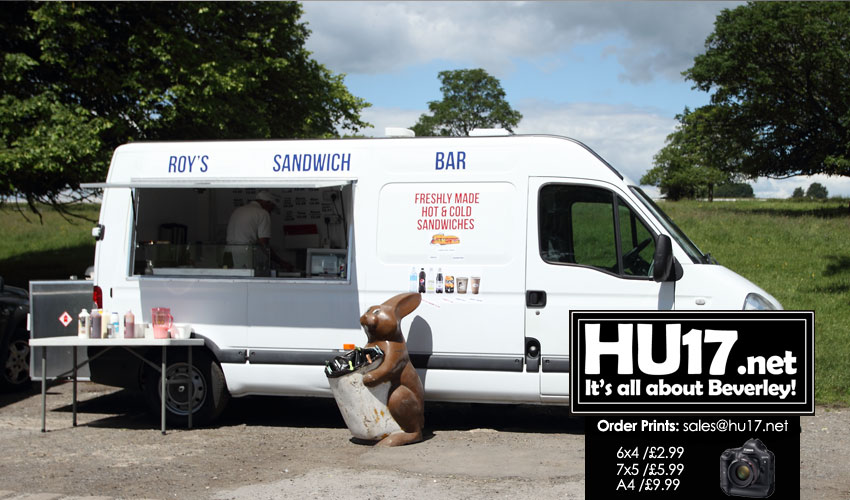 He added;
"I may have downsized but I still have my full selection of hot and cold drinks and snacks. My opening hours will be from 7AM six days a week. If the races are on midweek I will not be here."
"It is fair to say I have missed chatting to the good folk of Beverley. But now it is business as usual. It is fantastic to be back trading on the Westwood."
Roy says he wants to remind people he only takes cash and when asked why he said;
"I have a long-standing agreement with my bank manager. He does not go out at weekends selling burgers so I do not go out and lend money."
"It is an agreement that has served me well for 50 years, one which ensures we do not step on each other's toes."