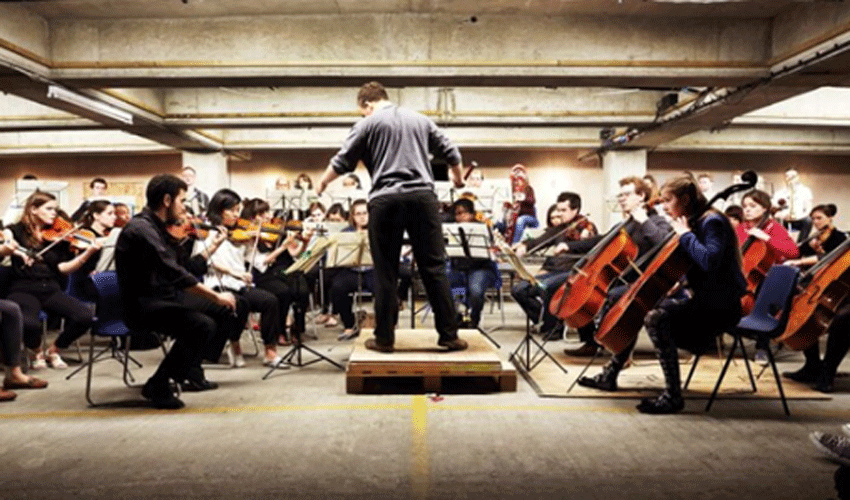 Returning to Flemingate Car Park on Sunday, 7 July 2019 at 4PM.
The Multi-Story Orchestra is bringing one of the most famous pieces of 1960s music – Terry Riley's In C – to Beverley for an unmissable performance for all the family.
They will also be joined by East Riding Youth Orchestra. There are still tickets available for the performance.
The MSO started in 2011, presenting extraordinary performances in unexpected settings.
From car parks to schools and festivals, they create amazing live classical music experiences performed by incredible musicians.
Winners of a 2016 Royal Philharmonic Society Award, the Orchestra has been celebrated as one of the most exciting ensembles to emerge in recent years.
Spread across the car park for the first part of the evening with the audience free to explore and get involved. They will then gather together to hear the piece in full.
This is a unique chance to experience the pulsing minimalism of In C in one of The Multi-Story Orchestra's amazing performances.
Suitable for those 8 and older tickets cost Adults £6, Children £5. They are available from Beverley Library or call 01262 678258 or visit bridspa.com