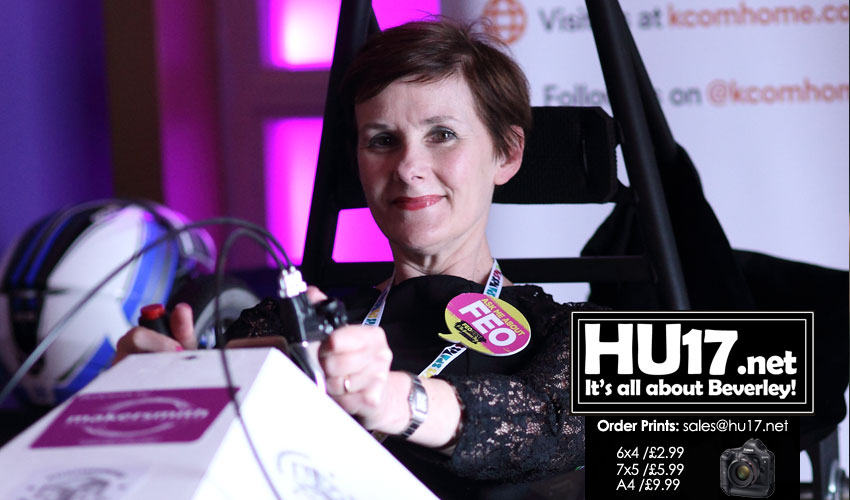 Members from For Entrepreneurs Only have developed an exciting new series of breakout sessions for The Business Day at Bridlington Spa.
The new sessions will appeal to anyone who wants to know more about the risks and rewards of running a private sector business. Sessions will also help those who want to gain new ideas on how to grow and improve.
Taking place on Taking place on the 7 June, the theme for 2019 is Who Wants to Be an Entrepreneur?
Jan Brumby, Chief Executive of For Entrepreneurs Only said;
"As always, our FEO members are busy planning interesting, informative and entertaining breakout sessions for The Business Day at Bridlington Spa."
"We work with topical Entrepreneurial themes that will appeal to all delegates and give them ideas. Also, our sessions give food for thought to take back into their own businesses."
"We had some wonderful feedback from last year's sessions. All of them were packed to the rafters. So again we are looking forward to inspiring everyone again in June."
Driven by a group of like-minded entrepreneurs, FEO has gathered a special team to work together to design and deliver sessions to explore what it's like to be an entrepreneur, warts and all.
In true FEO style, they will share real-life stories while offering inspiration. It will certainly make a rewarding day for delegates, outside of a normal 9 to 5 business day.
New Breakout Sessions A Must For Budding Entrepreneurs
There are four sessions throughout the day. They will include Peer Pressure headed up by FEO members Angela Oldroyd from The Promotion Company and Christina Colmer-McHugh from Moodbeam.

Co-founders of FEO David Hall and Paul Sewell have helped release local entrepreneurial talent with dramatic effect. Their session Unleashing the Entrepreneur Within is a must for anyone.
Too Good to be True, will be led by FEO members Sally Wray from Go Hire and John Gilbert from Eskimo Soup.
This session will give an insider view of FEO's unique peer-led programmes. It will look at how and why they were developed and are offered for free, purely for local entrepreneurs to benefit.
Attendees from FEO's xGen, Ignition and 360 programmes will give first-hand insights. All this will certainly add a truly entrepreneurial buzz to The Business Day.
Finally, 100 not out! Meet FEO 'Centurions' Graeme Pittaway, Tim Rix, Nicholas Oughtred and Thomas Martin. This is an intimate insight into local companies whose roots stretch back more than 100 years.
Now in its third year, The Business Day gets bigger and better. Selling out of tickets to the Hull and East Riding business community, drawing together to celebrate, learn and network.
For further information visit www.forentrepreneursonly.co.uk