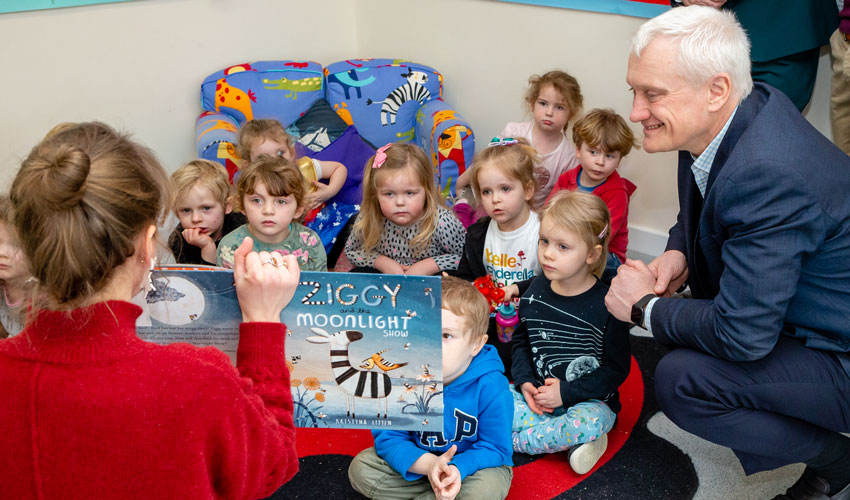 A children's nursery will bring down the curtain on its milestone anniversary celebrations with an open day to highlight the progress they have made during the last 21 years.
Educare Nursery embarked on a year of celebrations in May 2018 to commemorate its 20th anniversary with a programme of special events.
They included sponsorship of a dinner featuring cricket legend Sir Ian Botham to support charities in Hull and East Yorkshire and to help research into multiple sclerosis, plus a variety of big days at the Nursery which showcased its new extension.
Now the children and staff are looking forward to another fun occasion with an open day on Saturday 22 June featuring the slime making science parties of Lab Rascals.
David Whincup, the owner of Educare, said:
"We started the 20th-anniversary celebrations in May 2018 and have some wonderful events with puppets, children's authors and the Mayor of Beverley.
"We also welcomed the MP for Beverley and Holderness, Graham Stuart, to the library and sensory area in our new first-floor extension as we celebrated our latest Ofsted success and now we're planning an open day to show more parents and children what we do at Educare.
"Visitors will have the opportunity to look round the Nursery and the Out of School Club, with a chance to sign up for special rates in time for the summer holidays and to find out about our free childcare places for two-year-olds and for children aged from 3 to 5. They'll also be able to join the fun with Lab Rascals making slime and taking part in other messy experiments, and there will be plenty of refreshments."